Taipei, Taiwan, 25th March 2013 - GIGABYTE, a leading manufacturer of motherboards and graphics cards, is excited to kick off GIGABYTE "NEW IDEA" Tech Tour 2013 starting from Taiwan and Thailand on March 29th and than 12 more major cities across 4 continents from April through May. With the concept of "NEW IDEA", GIGABYTE is going to bring all the gamers and consumers some stunning new products this time. The conference will be divided into two sessions. The 1st session is the "NEW IDEAS" for gamers, and the other part is to make a better tech life for all the consumers. During the Tech Tour 2013, GIGABYTE is going to communicate with worldwide manufactures, media, business partners, and users directly. Not only to bring something NEW this year, but also to THINK FRESH!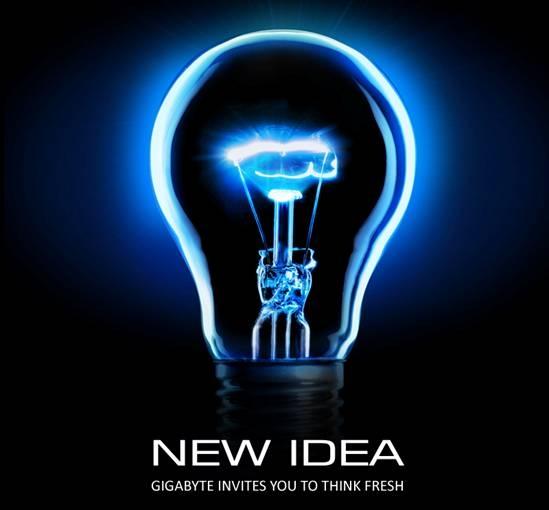 The starting point for the "NEW IDEA" Tech Tour 2013 started with "no giving in" - a phrase that is synonymous with the spirit of GIGABYTE. By pushing the limits of technology, GIGABYTE always provides consumer the best enjoyment of life. The "NEW IDEAS" of the Tech Tour 2013, GIGABYTE is going to lead all the consumers to explore, experience, and pursue the fulfillment of sensations. During the "NEW IDEA" Tech Tour 2013 conferences, GIGABYTE will introduce the world new ideas for both gaming environment and tech life. For gamers, we will show the world of our very new live-macro gaming mouse (Aivia Uranium), the best cooling solution concept of WINDFORCE, gaming grade AIO and 17-inch huge monitor gaming notebook. For all the consumers, GIGABYTE will bring a new brilliant presenter air mouse (Aivia Neon) which already won the latest red dot design award, the very first headset of our brand-new product line (FLY), bass boost USB 3.0 extraordinary powerful speakers (S3000), and the "mobile office" super mini PC.
This year, GIGABYTE expands the territory of Tech Tour 2013. We will kick off the events in Taipei (Taiwan) and Bangkok (Thailand), and then held the conferences in: Kuala Lumpur (Malaysia), Berlin (Germany), Sydney (Australia), London (UK), Stockholm (Sweden), Seoul (Korea), Jakarta (Indonesia), L.A. (USA), Moscow (Russia), Brno (CZ), Sao Paulo (Brazil) and Beijing(China).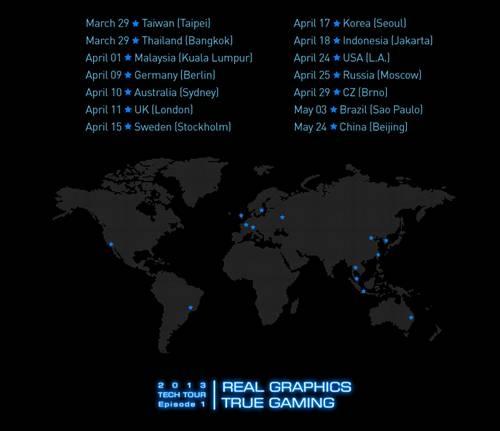 For more details about GIGABYTE NEW IDEA products, please visit GIGABYTE VGA Facebook: https://www.facebook.com/GIGABYTE.VGA
Last updated: Apr 7, 2020 at 12:07 pm CDT