Axiomtek is pleased to release a new 15.6" WXGA TFT widescreen fanless multi-touch panel computer, the GOT3157W-832-PCT. This panel PC comes with an industrial design with refined aesthetics, and brings the easy-to-deploy feature and advanced touch experience to a variety of commercial and industrial applications such as the self-service kiosk in retail and control panel of machine in automation field.
With the extraordinary modulized design, the GOT3157W-832-PCT gives operator hassle free benefit, no more annoying deployment and maintenance jobs! It uses 15.6-inch projected capacitive multi-touch screen to enhance mutual interactive experience. In addition, the Intel Atom processor D2550 at 1.86 GHz with Intel NM10 Express chipset has been integrated into the GOT3157W-832-PCT, offering an excellent balance between high graphics performance and low power consumption.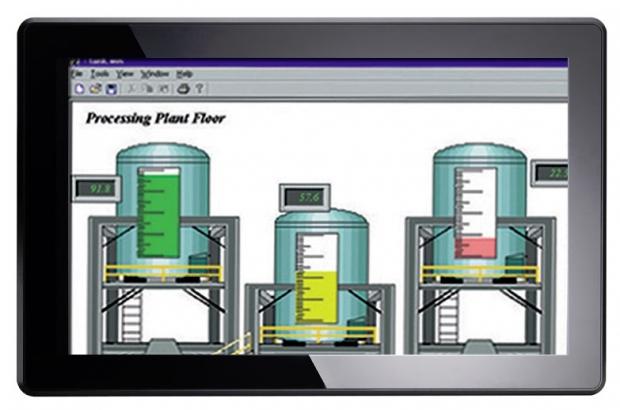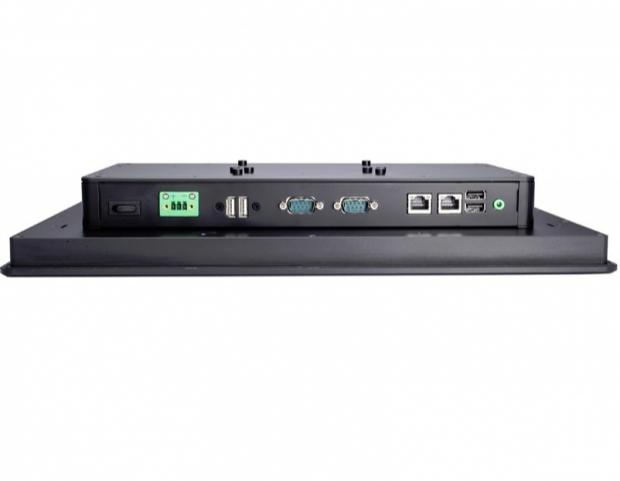 "We develop a modulized design for the GOT3157W-832-PCT. It is the must for kiosk application, and not only save cost and time but also increases the possibility of additional function extension" said Virgil Hsu, Product Manager of Product Marketing Division at Axiomtek. "Moreover, the projected capacitive multi-touch screen enables more accurate & flexible operation and further advances multi-touch user experience."
Projected Capacitive Multi-touch Widescreen
Axiomtek offers 16:9 aspect ratio of widescreen for optimal and wider field of view. Rich interactive experience can be further enriched by projected capacitive multi-touch screen.
Easy-to-deploy Modulized Design
The sleek panel computer has a modulized design which enables easy maintenance, fast troubleshooting and greater configuration flexibility.
Built-in WLAN Antenna (optional)
The GOT3157W-832-PCT offers a PCI Express Mini Card slot and a fixed rotational WLAN antenna (optional) for wireless network connection in real time. By just plugging in the WLAN Mini Card, users can have instant access to wireless LAN/GPRS/GSM/3G easily.
IP65/NEMA Water/dust-proof Design
To withstand harsh operating environments, the GOT3157W-832-PCT is made with an IP65 water/dust-proof protection to prevent the system from outside damage.
Wide Temperature (-10C ~ +50C)
The fanless design has a unique thermal solution that allows noiseless and ruggedized operation in temperatures ranging from -10C to +50C.
Anti-vibration up to 2G
With a unique vibration-resistant design patent, this CE-certified fanless touch panel platform can work well under 2G (10~500Hz, random for CompactFlash) in operation mode.
More Features
The GOT3157W-832-PCT includes one DDR3-800 SO-DIMM socket maximum up to 4 GB, one PCI Express Mini Card slot, one 2.5" SATA HDD drive bay and one CompactFlashTM slot (optional). Interfaces for two COM (1 x RS-232, 1 x RS-232/422/485), four USB 2.0, two Gigabit Ethernet ports and audio (Line-out) are available. This unit can be installed using panel mount and optional wall mount/VESA arm/desktop stand depending on the application need.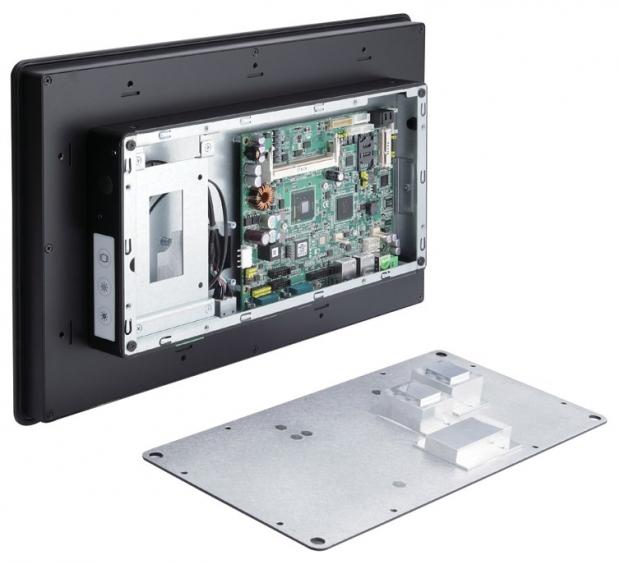 Main Features:
15.6" WXGA TFT widescreen fanless multi-touch panel computer

Supports Intel Atom Cedarview processor D2550 at 1.86 GHz with Intel NM10 Express chipset

Modulized design to cut the annoying deployment and maintenance jobs

Projected capacitive multi-touch screen advances interactive experience

IP65-rated water/dust-proof front bezel

Built-in WLAN antenna (optional)

One 2.5" SATA HDD drive bay and one CompactFlashTM slot

Two COM (1 x RS-232, 1 x RS-232/422/485), four USB 2.0, two Gigabit Ethernet ports and audio (Line-out)

Supports panel mount and optional wall mount/VESA arm/desktop stand

Wide range temperature support (-10C ~ +50C in operation)
Last updated: Apr 7, 2020 at 12:07 pm CDT