Razer today announced the appointment of Rahul Sood as advisor to the Razer board of directors. "I'm a fan of Rahul's work at VoodooPC, and it is our shared passion for PC gaming and technological innovation that makes his involvement with Razer so relevant and exciting," says Min-Liang Tan , Razer CEO. "In fact, it was his work at VoodooPC that inspired us to enter the systems business, and I believe his advice will be invaluable to us here at Razer."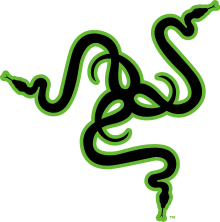 Sood will provide strategic counsel on all aspects of Razer's business, from global operations to sales, marketing and product development, as the brand continues to evolve its business in the United States and abroad.
Sood is an inveterate member of the technology industry. He was appointed general manager of interactive entertainment business at Microsoft in 2011. In 2012, he started Microsoft's Bing Fund, a seed fund and startup incubator. As of March 2013, Sood is responsible for leading Microsoft's global startups team, which includes startup accelerators in China, India, Israel and Seattle, and the Bing Fund based in Bellevue, Wash.
Prior to his current role, Sood was an entrepreneur with an array of startups. He founded luxury and gaming computer manufacturer VoodooPC, which was acquired by Hewlett-Packard, bringing with it the ENVY product line and its related technology and design inspirations. He additionally co-founded an array of networking and educational software solutions for medical professionals, as well as transactional and educational platforms for retail investors and traders.
Sood's personal passions include using technology to improve wellness, including the development of technology-based products that help children with autism discover new ways to communicate. In his spare time, he enjoys playing video games (Counterstrike, Call of Duty, Company of Heroes and Forza, among others), wakesurfing & wakeboarding, paddleboarding, cycling, racing cars and spending time with his family.
"Razer is an extraordinary company in an enviable position and I'm really excited to join the business at such an exciting time in its history," says Sood. "I have admired Razer for many years. The company makes incredible products, their brand is thoughtful yet soulful, and they have a diehard and growing fan base. Moreover, the executive leadership is both inspired and inspiring. I see Razer as the spiritual successor to our previous work at VoodooPC."
Last updated: Apr 7, 2020 at 12:07 pm CDT