SAN FRANCISCO - FEBRUARY 22, 2013: Metaio today announces an agreement with ST-Ericsson, a leader in wireless platforms and semiconductors. Under the terms of the agreement, ST-Ericsson will integrate Metaio's augmented reality hardware IP, the so-called "AREngine," into the next generation of ST-Ericsson mobile platforms resulting in the first application processor accelerating augmented reality performance on mobile devices.
Metaio's cutting-edge technology inserts nearly any 3-D and virtual content into the real world by recognizing images, objects and entire environments. In a mobile future that clearly requires smart devices to be 'always on' and connected, the Metaio AR Engine drastically reduces power consumption making all-day AR experiences possible.
This first-of-its-kind collaboration will improve nearly all aspects of an augmented reality experience, yielding performance increases in speed, precision and power consumption, with up to 60 times faster initialization, more than an AR app running on existing platforms - the highest to date in the mobile industry. Both Metaio and ST-Ericsson strongly believe that working together will accelerate the adoption of Augmented Reality as a consumer technology.
"The AR Engine will do for augmented reality what the GPU did years ago for the gaming industry," said Metaio CTO Peter Meier. "This is a great leap in the AR space, and we strongly believe that the AR Engine working with ST-Ericsson platforms will help realize the Augmented City-the idea of a completely connected environment powered by augmented reality and made possible with next-gen, optimized mobile platforms."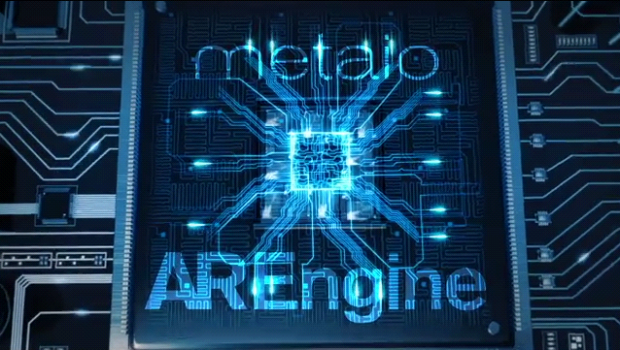 "Working together, this will be the first ever integration of dedicated AR hardware IP on silicon," said Bjorn Ekelund, head of Ecosystem Research and Innovation for ST-Ericsson. "By continuing our relationship with Metaio, this agreement will provide a competitive advantage to both companies and our customers in the smartphone and AR space, where people are looking for differentiating factors when making their purchase decisions. AR will no longer be limited to simple 2-D images - with Metaio's AREngine, the future possibilities are endless."
Visitors to the 2013 Mobile World Congress in Barcelona will be treated to live demonstrations of Metaio's technology and the benefits of augmented reality hardware integration. For more information, please visit http://metaio.com/mwc
Last updated: Apr 7, 2020 at 12:07 pm CDT