CasaMentis introduces the first generation of its new software FastForward.IO, which speeds up data access on conventional hard drives running Windows up to 300%. This will significantly reduce load times and make PCs run much more smoothly. The software runs on Windows XP and later, does not modify the operating system and requires no additional hardware.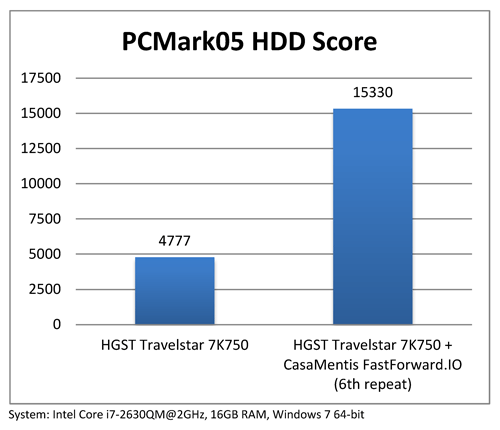 Bad Lauchstaedt, Germany, February 20, 2013: Many users experience long loading times through the continued use of conventional hard drives in the PC sector. This is unlikely to change in the near future because solid state disks (SSDs) with the same capacity are significantly more expensive and retrofitting them requires changes to both hardware and software.
CasaMentis FastForward.IO now offers an affordable and simple alternative software solution that significantly reduces load times in conventional hard drives or in conjunction with a SSD. This will be of primary benefit to heavily-used computers that have become slower over time.
The idea behind the software is not entirely new: Since mostly the same data are retrieved from the hard disk when booting or starting up applications, the corresponding access patterns can be learned. When a process is repeated, the data is pre-fetched and is made available more quickly. Current operating systems like Windows or Linux already use similar methods, but only partially. "Current solutions primary accelerate the time from booting to the start of the desktop, after which the long waiting times begin for many users", says CEO Dr. Dirk Pollmaecher.
Launching applications especially benefit from CasaMentis FastForward.IO because the software analyzes every kind of data access in addition to the boot-up process. It is closely coordinated with the system hardware and is therefore particularly efficient. The software is based on a new algorithm from the field of machine learning which analyzes and learns hundreds of thousands of data requests in fractions of seconds.
For further acceleration, data storage media can also be used for caching. Through the usage of the learned access patterns, even conventional hard drives are appropriate for this. SSDs can also be used without any extra hassle, unlike other solutions on the market which require special chip sets, partitions and other modifications.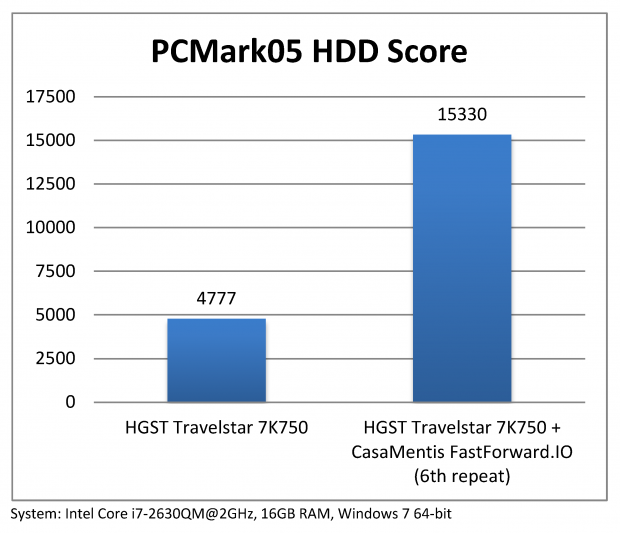 Particular emphasis was placed on making the software reliable and worthy of customers´ trust. "In the first version, we have placed special focus on security and stability, and less on maximizing performance," says Dr. Pollmaecher. During testing, the team from CasaMentis explored new paths accordingly. The entire program was tested with the help of specially developed simulators with millions of records. In addition, the finished software has been extensively tested in a beta phase. CasaMentis only decided to launch the product after all the tests were successful. There is nothing standing in the way anymore.
The 30-day trial version of the software can now be downloaded at http://fastforward.io. Minimum requirements: At least 1 GB of RAM, an internet connection for installation, and Windows XP, Windows Vista, or Windows 7. A license key for up to three computers can be purchased for $29.95; the license is currently being offered at a 25% introductory discount through March 15.
Additional information, a technical white paper and a press kit with this press release in Word format, high-resolution graphics and images can be found online at http://fastforward.io/press/
Last updated: Apr 7, 2020 at 12:07 pm CDT