Razer, one of the world's pioneering supporters of e-Sports, and Evil Geniuses, the Western world's premier professional gaming team, have formed a partnership to reinforce Razer's support of e-Sports globally.
Team Evil Geniuses is one of the longest-running organizations in North American e-Sports, and they house arguably the most prestigious roster of professional gamers in the region. EG makes for a fantastic addition to the elite ranks of Team Razer: From their Dota 2 division, which features fan favorites like DeMoN, Maelk and Fear, to their broad roster of StarCraft 2 talent, including superstars like Jaedong, Stephano and IdrA, to Justin Wong, Ricky Ortiz and their deep Fighting Game line-up, to Snoopeh and their newly-acquired League of Legends team.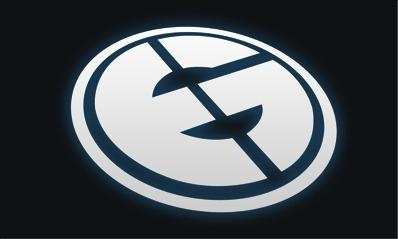 "Evil Geniuses is one of the best gaming organizations to have ever existed," said Min-Liang Tan, Razer co-founder, CEO and creative director. "Their roster reads as a Who's Who of e-Sports and I am looking forward to partnering them in 2013 and beyond. We've always been huge supporters of e-Sports and the community and this partnership with EG will take us even further."
Evil Geniuses teamed- up with fellow Team Razer member Team Liquid to compete in this year's Starcraft 2 Proleague, and are now the first non-Korean-based team to compete in the most prestigious professional league televised globally. Marcus "ThorZaIN" Eklof," Evil Geniuses' Swedish Terran player, who in December became the first non-Korean player to win a Proleague match in more than seven-and-a-half years, was recently awarded Proleague's MVP award in consideration of his outstanding play and positive mentality.
"We are honored to welcome Razer as our official partner for mice, keyboards and mousepads," remarked Evil Geniuses CEO Alexander Garfield. "We have been lucky enough over the years to have received great support from companies that share our passion and enthusiasm for e-Sports, and we are grateful to see Razer join that group. With their support, we'll not only continue to support our players better than any other team in the world, but we'll also be able to introduce a number of great custom products - something we've wanted to offer or fans for a long time."
The Evil Geniuses partnership further solidifies Razer's already-established dominance within e-Sports and reinforces Razer's commitment to the ever-growing e-Sports industry. Look for Evil Geniuses players to be sporting their brand-new Razer gear in upcoming major tournaments, such as IEM Katowice, League of Legends Season 3 and IPL6.
Last updated: Apr 7, 2020 at 12:07 pm CDT