Genius, after receiving great reception for its Pen Mouse from consumers, has introduced the carbon grey Pen Mouse with a redesigned shape for improved grip and pen clip for portability. Using 2.4 Ghz wireless technology, Genius' Pen Mouse, shaped like a fountain pen, allows users to sit back in their chair and use their leg, palm, or any number of unconventional surfaces, as a mouse pad. Even while standing or giving presentations users can use Pen Mouse to control their PC.
Not just a convenient mousing option, Pen Mouse also helps those with wrist problems such as carpal tunnel syndrome as it prevents aggravating injuries unlike regular mice as it does not require use of the wrist.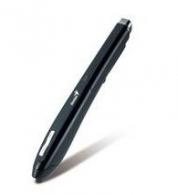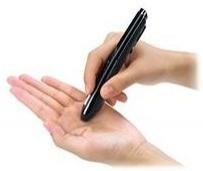 This mouse functions on almost any surface, including your palm, with its three dpi settings, switchable between 400/800/1200 dpi to accommodate various sensitivity preferences. A slight, downward push activates the left-click, while right-click and flying-scroll buttons, towards the tip of the Pen Mouse, give users a brand new mousing experience that is both comfortable and accurate. Pushing the flying-scroll button and vertically or horizontally moving the Pen Mouse produces fast and convenient scrolling.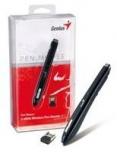 The wireless Pen Mouse connects to desktops and notebooks via USB with a very small, Pico dongle. Powered by a single AAA battery, Genius' Pen Mouse enters a power-saving sleep-mode when not in use. To start mousing again, simply press any button. Also, provided is a carrying case that protects the Pen Mouse and dongle when traveling.
The Pen Mouse in new carbon grey or silver color options is now available in the US for the suggested retail price of $49.99. More product information available here.
Last updated: Apr 7, 2020 at 12:07 pm CDT