OCZ Technology Group, Inc., a leading provider of high-performance solid-state drives (SSDs) and power management solutions for computing devices and systems, today announced that it has added 750 W and 850 W power supply unit (PSU) models to the award-winning Silencer Mk III Power Supply Series from PC Power & Cooling. With these new high-wattage options, the Silencer Mk III provides a professional-grade power solution rated for industrial usage and provides the performance and stability required for demanding computing environments.
"Building on our highly reputable Silencer Mk III core architecture, we are very pleased to deliver new high-wattage options that provide the ultimate in efficiency and stability while delivering ultra-quiet operation and a modular cable design for which this portfolio is highly regarded," said Bob Roark, Vice-President of Power Management for OCZ Technology. "With the addition of 750W and 850W models, the Silencer Mk III Power Supply Series once again defines the ultimate power management solution for today's professional and enthusiast users."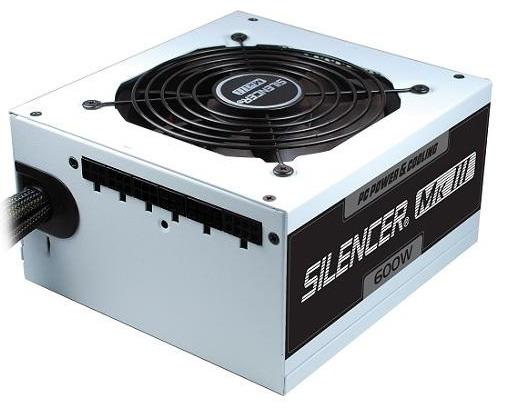 The Silencer Mk III 750 W and 850 W are rock-solid power supply solutions that meet the stringent 80 Plus Gold certification for exceptional energy-efficiency ratings and support over 90 percent efficiency under typical workloads. Featuring its popular Dual Thermal Control System (a sophisticated operation that allows either PSU model to be switched seamlessly between normal and silent modes), the Silencer Mk III works in conjunction with the load and temperature controlled fan for ultra-quiet operation. Additionally, the entire Silencer Mk III Series combines a single +12V rail, premium components (including 100 percent Japanese 105C capacitors), rigorous protection circuitries, continuous stable output at a demanding 50C ambient temperature, and heavy-duty chrome finish metallic cable connectors to provide excellent conductivity and lower resistance when compared to other power supplies on the market.
Where industrial-grade durability meets a sleek modular design, the Silencer Mk III 750W and 850W models are available immediately and are backed with PC Power & Cooling's complete confidence in reliability and supported by an industry-leading 7 year warranty. For more information on OCZ's complete PC Power & Cooling portfolio, including the new 750 W and 850 W Silencer Mk III Series, please visit http://www.pcpower.com/index.html.
Last updated: Apr 7, 2020 at 12:07 pm CDT