January 22nd 2013, Taipei - ENERMAX, leading PC case and power supply brand, has introduced their Ostrog GT high-end tower PC case. The cases come with a meshed bezel, the inherited original feature of the Ostrog GT line creating a solid, rugged look with optimized ventilation characteristics.
The cases feature 32mm clearance for easy backside cable routing and a top side I/O panel for easy connection of external devices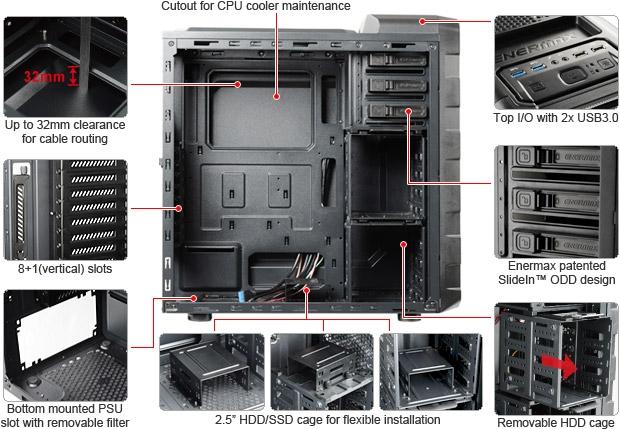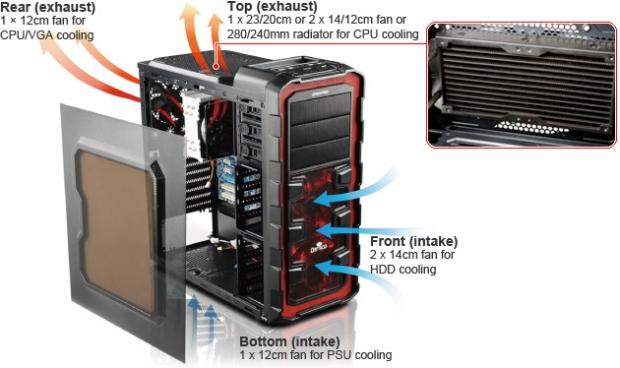 With Enermax's patented SlideIn™ ODD design (Patent no. M438105) along with Rails with anti-vibration rubber pads for 3.5"� HDD installation and Removable HDD cages, allowing for high-end VGA card installation, the case makes for very easy installation of systems
Enermax took a look at the issue of expandability and tried to push it to the limit for this form factor. With massive hard drive storage capacity supporting up to 13 devices and 8 expansion slots to support a triple running of graphic cards, along with internal USB 3.0 support for the fastest data transfers, this case is designed for the long haul.
Next up is the supreme cooling performance of the Enermax Ostrog GT cases. The cases have a maximum support of up to 10 cooling fans including support for a 23/20cm monster fan as well as support for a 280/240mm liquid cooling radiator.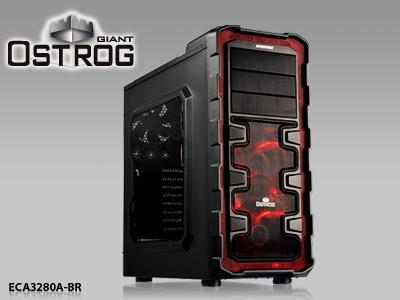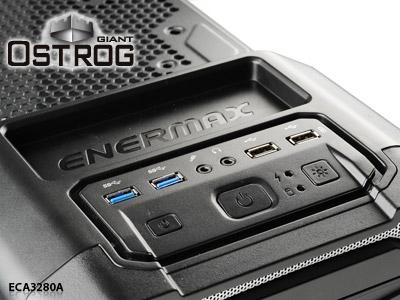 In the Enermax Ostrog GT cases, the power supply unit is placed on the bottom, so all motherboard components and storage devices can be reached easily. This placement also ensures that your power supply is located in the coolest spot in your PC case. The bottom mounted PSU slot comes with rubber pads and a removable dust filter.
Lastly, Enermax Ostrog GT cases feature a transparent acrylic side panel that shows you the inside view of your components.
The Ostrog GT frame comes in 4 different colors; red, black, white and blue. There are 2 versions users can choose: The MSRP is $69.99 for ECA3280B basic version which is equipped with two 12cm fans, one in the rear and one in the front. And a MSRP of $74.99 for ECA3280A Advanced version which is equipped with 3 fans, one 12cm fan in the rear and 2 LED 14cm fans in the front with ON/OFF switches.
Last updated: Apr 7, 2020 at 12:07 pm CDT