MatrixStream is introducing the complete MatrixCloud IPTV solution for IPTV providers worldwide, giving IPTV providers complete control over video content security. Using the unique MatrixCloud geo-blocking feature, content streaming can be controlled down to city geography level.. MatrixCloud also gives IPTV providers the ability to offer both DVR and user-initiated DVR functions. With flexibility to deploy either or both features, viewers can watch their video content anywhere, at any time, and on any streaming-capable device.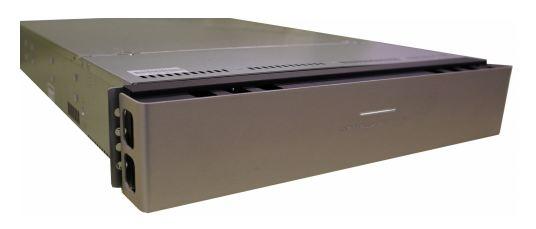 One of the major barriers for consumers in switching over from traditional cable and satellite TV services to IPTV is the lack of quality content over the Internet. This lack of quality content can be attributed to the absence of internet content security for IPTV providers. The MatrixCloud IPTV solution solves this problem by allowing service providers to restrict content programming by city, allowing customers to watch programming on any broadband connection. With this geo-blocking feature, service providers can obtain hard-to-get must-have channels such as sports and other premium programming not normally available over the Internet.
Another barrier for consumers is the ability to watch any live show broadcasted within the last 30 days on any device over the Internet. MatrixCloud's DVR feature allows IPTV providers to record all live TV shows for the last 30 days and make them available to viewers as VOD content. Viewers will always have access to any show broadcasted within the last 30 days on any device. In addition, MatrixCloud supports a user-initiated cloud DVR feature that allows viewers to record directly to the cloud. This allows viewers the ability to store selected shows long term on their own cloud storage space. Both of these features can be offered as an addon paid service or part of the bundled TV services.
The MatrixCloud IPTV solution supports the following:
1. Ability for viewers to watch any show broadcasted in the last 30 days on any device automatically

without recording on their own. The service provider can restrict which device(s) viewers can watch

and how many days they can watch.

2. Ability for service providers to restrict live channels by city so service providers can roll out protected

content city-by-city.

3. Advanced targeted advertising system on any device such as TV, PC, or mobile.
"The MatrixCloud IPTV solution offers many features simply not available today on many Internet OTT (Over the Top) video services. The solution allows service providers to have time-to-market advantages when deploying next-generation TV services for their viewers. It also gives providers the ability to attract new customers while protecting their existing customer base from onslaught of internet based OTT TV services"�, said Robert Liu, COO of MatrixStream.
MatrixStream is currently working with a tier-1 MVPD (Multichannel Video Programming Distributor) to deploy the MatrixCloud IPTV solution with a projected launch date of Q1 2013 in selected cities in North America.
Last updated: Apr 7, 2020 at 12:07 pm CDT