Seagate Technology plc today announced selected preliminary financial results for its fiscal second quarter of 2013, which ended on December 28, 2012.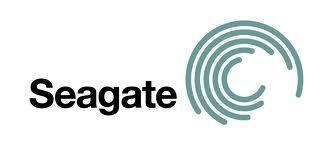 Seagate expects to report fiscal second quarter 2013 revenue of at least $3.6 billion and gross margin of more than 27%, reflecting unit shipments of approximately 58 million and maintaining market share. These preliminary results compare to the Company's previous expectations for revenue of approximately $3.5 billion and gross margin at the lower end of the Company's long-term non-GAAP gross margin range of 27% to 32%.
During the quarter the company paid $1.1 billion in share redemptions and dividend payments that included a one-time acceleration of the December 2012 quarter dividend payment. The Company redeemed approximately 30 million ordinary shares and exited December 2012 with 358 million ordinary shares outstanding. Cash, cash equivalents, restricted cash and short term investments totaled approximately $2.0 billion on December 28, 2012.
Full Fiscal Second Quarter 2013 Financial Results
Seagate will report full fiscal second quarter 2013 financial results on Monday, January 28, 2013 after the close of the market. A conference call for the investment community will take place at 2:00 p.m. Pacific Time. The conference call can be accessed online at www.seagate.com/investors.
Last updated: Apr 7, 2020 at 12:07 pm CDT