Zerto, the industry's first hypervisor-based replication solution provider, today announced that Transfreight has chosen Zerto Virtual Replication (ZVR) for disaster recovery to support its mission critical applications. Transfreight is a premier third-party logistics (3PL) provider that engineers customized lean supply chains for top manufacturers such as Toyota and Yamaha.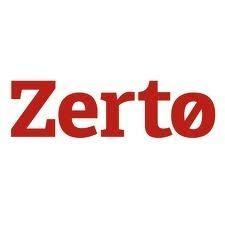 Transfreight implemented ZVR to protect several mission critical production applications, including Microsoft SQL Server, Great Plains, Exchange, TMW Suite, ADP and Yard Smart. The applications were previously being replicated between two main datacenters in Kitchener and Cambridge, and Transfreight required very aggressive service levels to ensure no interruption to its North American customers. ZVR was chosen due to its ability to failback to a single point in time, its flexibility and scalability in the VMWare environment, and its features and functionality for effortless application recovery.
"With ZVR's continuous replication, we can achieve our required Recovery Point Objectives (RPO) much more simply and successfully than our previous replication technology allowed," said Tamas Nemeth, manager of IT Systems, Transfreight. "Zerto provides a virtual and seamless fail over process, where our previous solution required team members to physically be present at both the primary and DR site to coordinate a successful fail over. The power and simplicity of ZVR, combined with the cost savings, made them an easy choice for us."
Zerto provides enterprise-class virtual replication and Business Continuity and Disaster Recovery (BC/DR) solutions for both the data center and the Cloud, providing the flexibility for Transfreight to transition to the cloud in the future.
"Like many Zerto customers, Transfreight demands a solution that is virtual aware and cost-effective, yet powerful enough to deliver enterprise-class service levels," said Ziv Kedem, CEO, Zerto, Inc. "ZVR delivers these advanced features while providing an easy on-ramp for the cloud, a strong foundation they can execute upon when they are ready."
Zerto is currently showcasing its technology at VMworld Barcelona, taking place today through Thursday at Fira Barcelona Gran Via - North Entrance. All interested parties are encouraged to stop by Solutions Exchange booth #E511 for a demo.
Last updated: Apr 7, 2020 at 12:07 pm CDT