HP Details Turnaround Strategy, Provides 2013 Outlook
Oct 3, 2012 8:31 PM CDT
At HP's (NYSE: HPQ) annual Securities Analyst Meeting, being held today in San Francisco, the company's leadership is mapping out strategic priorities for the future and providing a detailed multiyear roadmap to turn the company around.
During her keynote, HP's president and chief executive officer Meg Whitman outlined progress made over the past year to stabilize the business and lay the foundation for a multiyear turnaround. The operating and organizational models have been integrated, centralized and streamlined, and a talented executive team is in place to execute the strategy.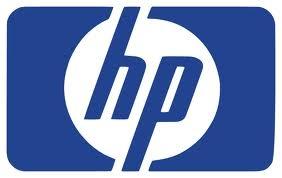 The company is positioned to extend its leadership into the major trends driving IT investment -- cloud computing, information optimization and data security. In May, HP initiated a multiyear restructuring designed to realign its cost structure and create investment capacity to drive innovation against its strategic priorities, strengthen market leadership and rebuild its balance sheet while returning capital to shareholders. Despite the challenging environment, the company has maintained research and development (R&D) spending, along with a steady focus on preserving the long-term health of the business. The company is on track to deliver on its savings targets and complete the restructuring by the end of fiscal 2014.
Whitman walked through a multiyear roadmap to turn the company around. By 2016, she expects the company's revenues to be growing in line with gross domestic product (GDP), with operating profit growing faster than revenues, industry-leading margins and disciplined capital allocation.
"HP has a powerful set of assets, a culture of engineering innovation and a trusted brand," said Whitman. "Now, we have to focus on bringing our incredible assets together to deliver for our customers, employees and shareholders."
Fiscal 2013 outlook
Cathie Lesjak, HP's chief financial officer, provided a financial outlook for the company in fiscal 2013. The company estimates non-GAAP diluted earnings per share for fiscal 2013 to be in the range of $3.40 to $3.60 and GAAP diluted EPS for fiscal 2013 to be in the range of $2.10 to $2.30. Fiscal 2013 non-GAAP diluted EPS estimates exclude after-tax costs of approximately $1.30 per share, related primarily to the amortization of purchased intangible assets, restructuring charges and acquisition-related charges. Lesjak also articulated the company's long-term commitment to financial discipline and reducing net debt.
Business segment strategies
Throughout the day, HP's management team will lay out specific plans and goals for the company's turnaround, including:
HP Enterprise Services
Mike Nefkens, acting global HP Enterprise Services leader, and JJ Charhon, senior vice president and chief operating officer, HP Enterprise Services, will give an overview of the turnaround plans for HP's Enterprise Services group. Due to several factors, including exceptional runoff in four major accounts and selective pursuit of deals to ensure the appropriate margin structure, HP anticipates revenue declines of 11 to 13 percent in fiscal 2013 with operating margins between 0 and 3 percent.
Nefkens and Charhon will outline a detailed turnaround plan for HP Enterprise Services with the objective of driving margin improvement over time. The four pillars of the strategy are: improving the portfolio through innovation in the core and expanded offerings in higher-growth services such as cloud and information management; strengthening accountability and empowering account executives; optimizing the cost structure with a focus on account performance and improving account performance; and improving operating excellence with tools and processes and a formalized operating cadence.
Nefkens and Charhon will lay out an expected long-term operating model with HP Enterprise Services growing revenue at 3 to 5 percent annually, operating margins between 7 and 9 percent, and 15 to 25 percent return on invested capital. Long term, the company expects to improve the mix of services revenue so that about 80 percent of HP Enterprise Services revenue comes from the company's core data center, applications and business process outsourcing, and 20 percent of revenue is generated by the higher-growth, higher-margin services including cloud, security, mobility, applications modernization, transformation and integration, and information management and analytics.
HP Printing and Personal Systems
Todd Bradley, executive vice president of Printing and Personal Systems (PPS) at HP, will detail how PPS has retooled itself to better understand and anticipate customer needs and deliver better products and solutions that leverage the entire HP portfolio. To create efficiencies from the combination of the printing and PC units, HP PPS has been focused on consolidating supply chain functions and shrinking from six sales teams to three, while reducing functional support organizations from 12 to seven. In addition, the group is focused on simplifying the business by reducing the number of SKUs in the printing business by 30 percent and the number of platforms in the PC business by 25 percent by the end of 2014.
The PC group within HP PPS has been refocused around customer needs. The group also completed a major refresh of its product line with a focus on design. In addition, the group launched the HP ElitePad 900, the first tablet specifically designed for businesses big and small, and is reinvesting in mobility with a dedicated leadership team.
The printing group within HP PPS has been focused on developing new business models such as Ink Advantage, a program targeting price-sensitive customers in emerging markets that has expanded to 82 countries, and the Ink in the Office initiative, which is targeting business customers. The group has expanded differentiated services and solutions by leveraging HP's portfolio of hardware and software, including combining multifunction printers with Autonomy management solutions to develop cloud-based document management services.
HP Enterprise Group
Dave Donatelli, executive vice president and general manager of HP's Enterprise Group, will address the company's strategy to transform the infrastructure industry and lay the foundation for widespread cloud adoption. The HP Enterprise Group has brought together its industry-leading server, storage, networking, management software and technology services offerings to deliver Converged Infrastructure solutions for enterprise customers that will help them make this critical transition.
Donatelli will detail the company's strategy to simplify the HP Enterprise Group's product portfolio through common architectures and convergence. By selling Converged Infrastructure, Converged Cloud and Software-defined Data Centers, HP expects to grow over the long term both revenue and market share in the key areas of networking, storage and cloud, while increasing revenue from HP's industry-leading x86 server business. In addition, the company's Project Moonshot is developing new ultralow-power server technologies that will address the fast growing HyperScale server market. HP was the first large server vendor to announce these servers, and the company expects that by 2015, ARM and Atom servers will represent 15 percent of the global server market.
HP Software
George Kadifa, executive vice president of HP Software, will detail how HP's software portfolio has grown through organic innovation and acquisitions to become the world's sixth largest software company. Today, HP Software serves almost the entire Fortune 100 with No. 1 and No. 2 leadership positions in key segments within the enterprise software market, which is expected to grow to a $54 billion market in 2015.
In addition, Kadifa will talk about how HP Software is focused on integrating its acquired businesses and technologies with its existing software portfolio to deliver innovations in cloud management, security, big data and meaning-based computing.
HP Converged Cloud update
Finally, Bill Veghte, HP's chief operating officer, will present an update on the company's progress on Converged Cloud. He will detail how the company is developing and delivering the essential components and solutions for businesses to build and consume all forms of cloud offerings. HP's approach is differentiated by its ability to give customers choice in platform and delivery model with confidence in management and security to deliver an enterprise service level agreement. The company grew cloud revenue 39 percent in 2012 to nearly $4 billion, making HP the world leader in cloud infrastructure. Veghte projected that estimated cloud revenue for the company would continue to grow, reaching $8.4 billion by 2015.
Webcast details
A webcast of today's event, along with management presentations and other materials, is available at www.hp.com/investor/SAM2012. This press release contains only a summary of some of the information being presented at today's event and should be read in conjunction with the management presentations and other materials made available on that website.
Last updated: Apr 7, 2020 at 12:07 pm CDT
PRICING: You can find products similar to this one for sale below.

United States: Find other tech and computer products like this over at Amazon.com

United Kingdom: Find other tech and computer products like this over at Amazon.co.uk

Australia: Find other tech and computer products like this over at Amazon.com.au

Canada: Find other tech and computer products like this over at Amazon.ca

Deutschland: Finde andere Technik- und Computerprodukte wie dieses auf Amazon.de
Related Tags