DisplayLink, the leading provider of technology for virtual graphics and USB-connected computing, and ASUS, a global leader in the new digital era, today announced the launch of their latest USB 3.0 universal docking station, powered by DisplayLink's SuperSpeed DL-3900 silicon, which integrates graphics, Gigabit Ethernet, and audio.
The sleek new ASUS USB 3.0-based design saves desk space and increases productivity thanks to multitasking with multiple monitors while facilitating meticulous ergonomics to accommodate user needs. Dock expandability includes HDMI, DVI, VGA, Gigabit Ethernet, 2.1 audio, microphone, plus USB 3.0 and USB 2.0 connections.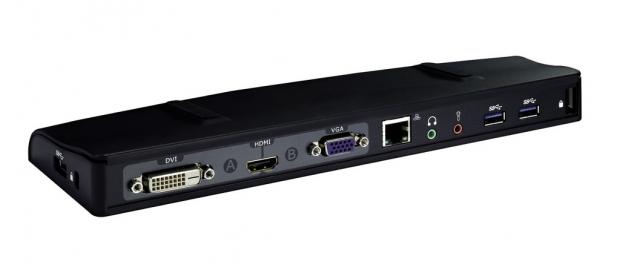 By incorporating SuperSpeed graphics technology from DisplayLink, ASUS delivers a truly universal docking station catering for everyone, from business users requiring intense multitasking to multimedia-savvy home users. The new USB 3.0 HZ-1 Docking Station expands any notebook, allowing hot-desking, flexibility and the convenience that mobile users need.
"Leveraging ASUS leading computing and consumer product expertise, we are confident that the new DisplayLink-certified USB 3.0 dock will be a winning product, saving time and guaranteeing compatibility in heterogeneous hot-desk environments," said John Cummins, VP of Sales and Marketing for DisplayLink.
Pricing and Availability
The new ASUS USB 3.0 HZ-1 Docking Station is available worldwide with an MSRP of $179.99.
Last updated: Apr 7, 2020 at 12:07 pm CDT