Japanese cooling expert Scythe is hereby announcing the brand new case fan series by the name Glide Stream 120. Scythe Glide Stream 120 mm fan series stands for the further development of the very popular Scythe Slip Stream 120 fan series but will not replace it. In the development process various improvements and new features have been added to the new fan series.
Most of the new improvements are in plain view. Scythe Glide Stream 120 mm fan blades have been modified and firstly make use of the new grooved blade design. Hence allows the reduction of air resistance and therefore achieving lower operating noise. Furthermore a new anti-vibration feature was added. All four mounting holes of the Glide Stream 120 mm fans are equipped with a rubber pad-inlay. Transfer of vibrations from the operating fan to the PC Case or CPU Cooler can be significantly reduced thanks to the new rubber pad-inlays.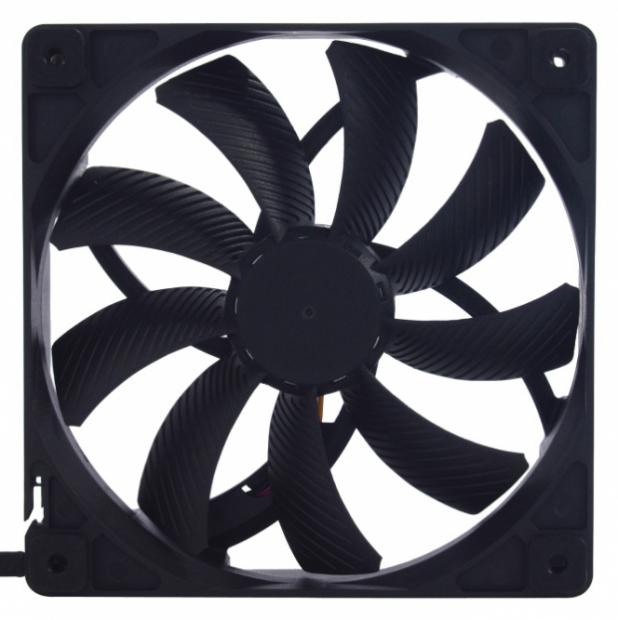 To further ease the installation process and increase the compatibility, all Scythe Glide Stream 120 mm fans are utilizing installation holes without tunnels. Furthermore a 3-pin to 4-pin adapter and mounting screws are supplied with every Glide Stream 120 fan.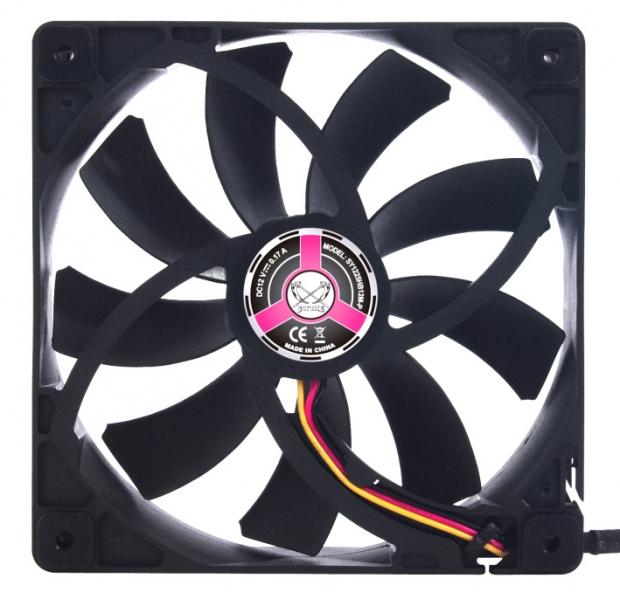 Users can choose from a variety of models including common fans and PWM equipped fans. Scythe Glide Stream 120 PWM fans are available as a 1.300 rpm (SY1225HB12M-P) and a 1.900 rpm (SY1225HB12SH-P) version. 1.300 rpm version is specified with a weight of 115 grams, flexible airflow of up to 73,39 CFM while operating at a noise level between 0 and 26,1 dBA.
Glide Stream 120 PWM High-RPM version is slightly heavier (127 grams) and rotates at a fan speed between 300 and 1.900 rpm. Users are able to individually adjust the fan speed and create a reliable airflow between 16,40 - 108,83 CFM at a noise level between 5,0 and 36,3 dBA.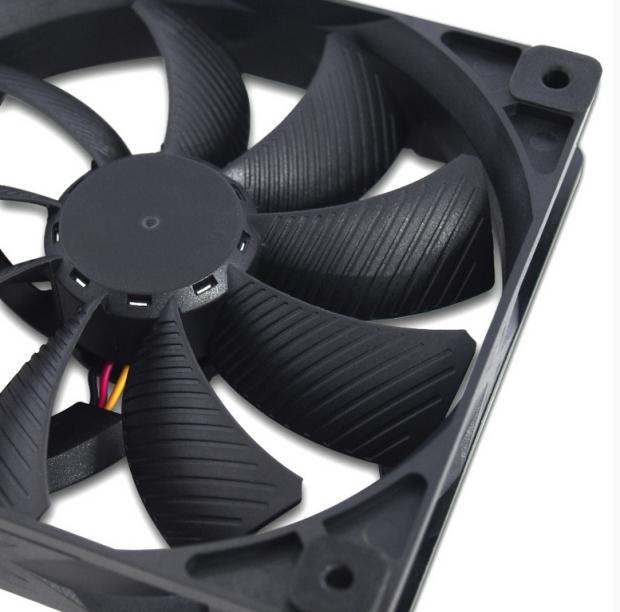 There are 7 models for users who prefer their fans to have a constant fan speed without PWM function. Glide Stream 120 fans are available with fan speeds from 600 up to 2.000 rpm:
600 rpm: SY1225HB12SL

800 rpm: SY1225HB12L

1.000 rpm: SY1225HB12LM

1.200 rpm: SY1225HB12M

1.400 rpm: SY1225HB12SM

1.600 rpm: SY1225HB12H

2.000 rpm: SY1225HB12SH
Hence gives users the choice between fans to create super silent or high-performance systems. Glide Stream 120 mm 600 rpm model (SY1225HB12SL) is rated with 8,0 dBA and provides an airflow of 31,0 CFM. High-RPM model with 2.000 rpm (SY1225HB12SH) is able to move 114,0 CFM at an operating noise of 38,0 dBA.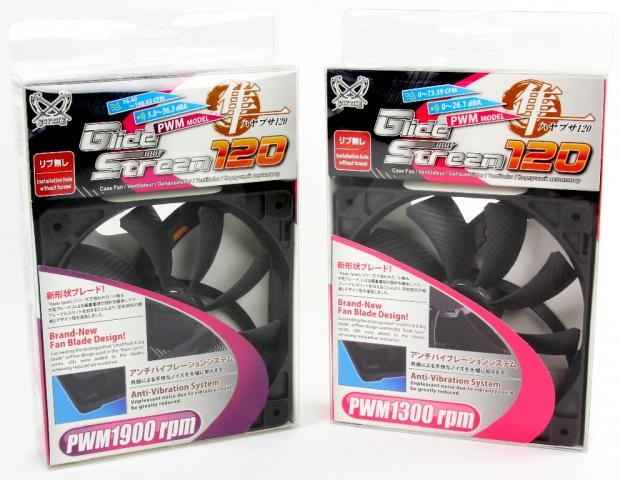 New Scythe Glide Stream 120 mm fan series is available as of today. Glide Stream 120 mm PWM models will be priced at 7,75 EUR while the normal models at 6,75 EUR (MSRP, w/o TAX).
Last updated: Apr 7, 2020 at 12:07 pm CDT