Ashampoo proudly introduces its brandnew Ashampoo Photo Converter 2, the versatile and resource-friendly software that helps you convert and optimize your digital photo albums faster. You want to convert dozens of photos to a different format without wasting time. This new Ashampoo product can do that and plenty more. Whether your pictures are blurry, grainy or overexposed - with just one click Ashampoo Photo Converter 2 optimizes and organizes your images and simplifies your workflow. You can individualize your photos with a variety of effects, color adjustments or image frames and create memorable pieces. Despite its great range of features the software only requires very few system resources and won't stump your computer - whether it's a new or older model.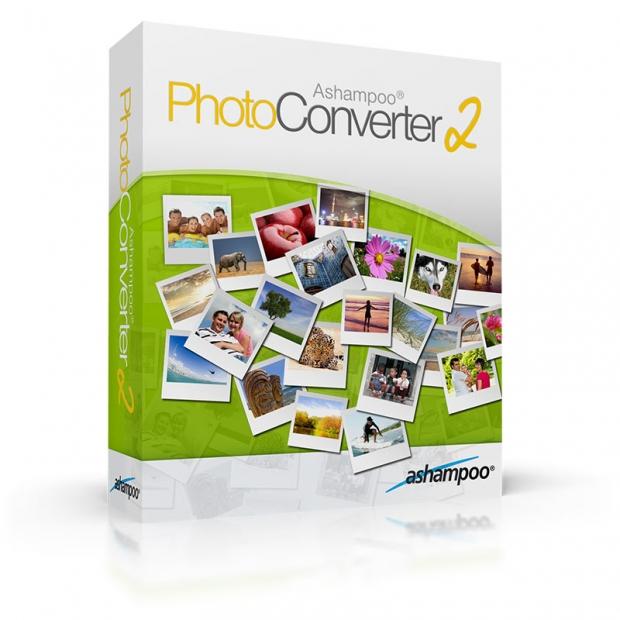 Key Features:
Fast image conversion software

Requires minimal system resources

Touched up user interface for intuitive handling

New: Live image preview

New: Comprehensive image converter

New: More image effects

Supports all common image form

Price: $14.99
Effective, automatic and easy - Ashampoo Photo Converter 2
With a few clicks your images are turned into a professional-looking photo album. Ashampoo Photo Converter 2 makes it really easy for you. Colors and contrasts are optimized, skin is smoothed and compression artifacts are reduced. Edit gamma values or color temperatures and hues - Ashampoo Photo Converter 2 holds the solution for any problem. Numerous effects such as blur, tiled images, pencil sketch or enhanced outlines give your photos that "certain something".
Organize photo collections
No matter if you have 10 or 1000 pictures - Ashampoo Photo Converter 2 processes and organizes your shots and saves you lots of time-consuming steps. Source files can be deleted after conversion, image date can be added, watermarks integrated - just a little excerpt of what Ashampoo Photo Converter 2 can do for you. You can also quickly convert your images into one of the following supported file formats to save storage space: APCDOC, BMP, GIF, JNG, JPG, JP2, JXR, MNG, PCX, PDF, PIX, PNG, PPP, RAS, SGI, TGA, TIF, PNM, PBM, PPM, PGM.
Good and inexpensive
Contrary to a lot of expensive alternatives, Ashampoo Photo Converter 2 gets you ideal results on a small budget. According to Ashampoo's philosophy, the software is fast, result-oriented and offers intuitive handling.
A single license costs USD 14.99.
Last updated: Apr 7, 2020 at 12:07 pm CDT