GLOBALFOUNDRIES today announced it is moving forward with the final construction for the extension of Module 1 at the Fab 8 campus in New York. The project will add 90,000 square feet of manufacturing capacity, bringing the total capacity for Fab 8 Module 1 to 300,000 square feet. Construction activities are scheduled to begin in August and work is expected to be completed in December 2013.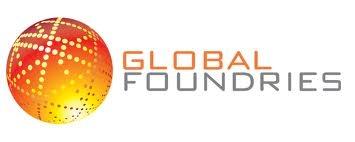 "During the construction of Fab 8, we extended the shell of the Module 1 building with the expectation that our business would continue to grow. Today we see increasingly strong demand from our customers, especially at the 28nm node, and we are excited to be moving forward with this next phase in the development of the Fab 8 campus," said Eric Choh, vice president and general manager, Fab 8, GLOBALFOUNDRIES. "By continuing to expand our investment in the project, GLOBALFOUNDRIES is delivering more options to our global customers, while helping to redefine upstate New York as a premier hub of the global semiconductor industry, creating thousands of new advanced manufacturing jobs, and contributing billions of dollars to the regional economy."
Consisting of approximately two million square feet, Fab 8 is being developed as the world's most advanced semiconductor foundry manufacturing facility and is consistently hitting all major development milestones. GLOBALFOUNDRIES began construction on Fab 8 in July 2009 and began moving people and equipment into the facility in mid-2011. Initial wafer starts began earlier this year and the facility is on track to begin risk production by the end of the year, with volume production in early 2013.
Extending the Fab 8 cleanroom is expected to increase the Fab 8 capacity to approximately 60,000 wafers per month and increase the capital budget by approximately $2.3 billion, taking the total capital budget from $4.6 billion to approximately $6.9 billion, once tools and equipment are installed.
Since breaking ground on Fab 8 in 2009, GLOBALFOUNDRIES has created more than 1,500 new direct jobs, developing a unique and diverse workforce drawn from local talent in the region as well as experienced professionals from across the United States and more than 30 countries.
In addition, the project has created an additional 4,300 construction-related jobs and established the largest private Project Labor Agreement in history, generating hundreds of millions of dollars of economic development throughout upstate New York during the worst economic downturn since the Great Depression.
GLOBALFOUNDRIES has a total of about 1,800 employees across New York, including research teams at the IBM facilities in East Fishkill and at CNSE at the University of Albany, and more than 12,000 employees worldwide with additional manufacturing campuses in Germany and Singapore.
Last updated: Apr 7, 2020 at 12:06 pm CDT