Club 3D Announces HD 7970 RoyalAce Graphics Card
Jul 25, 2012 3:48 AM CDT
Club 3D takes a giant leap and destroys the competition with the release of the most quiet, cool and brutally fast Club 3D Radeon HD 7970 royalAce graphic card, the latest addition to the PokerSeries family.
Get the best of the best with Club 3D's PokerSeries, the Radeon HD 7970 royalAce offers great performance by breaking the GHz barrier on the GPU, clocking at 1050MHz, making it amazingly fast, up to 7% faster in games when compared to the reference HD 7970 GHz Edition. The Radeon HD 7970 royalAce is a quiet card, achieving 31.5 dB on idle, 38 dB at load, making it the ideal choice for gaming and multimedia. By utilizing a custom cooler design with a dual fan and four high performance heatpipes it ensures the card to remain cool at 71 C on average when gaming. A Dual BIOS toggle switch offers overclocking potential for the most demanding gamer and overclocking enthusiast.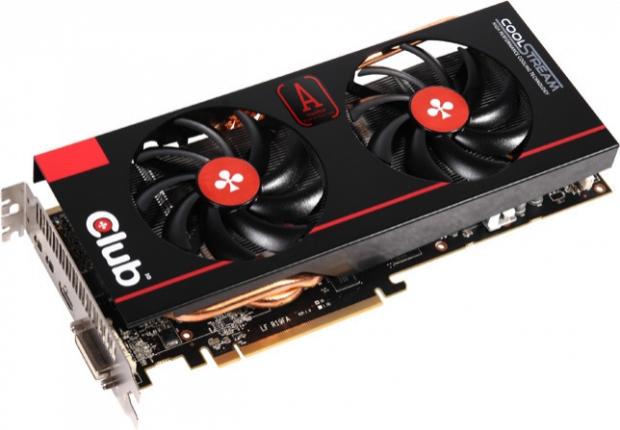 The Club 3D Radeon HD 7970 royalAce embodies the maturity of the 28nm process, and the scalability of the Graphics Core Next architecture. This card also features an extension to AMD Powertune technology called "Boost", which allows the GPU to dynamically adjust both voltage and clockspeed above the reference clock of 1050MHz+.
If you expect above average performance of your Graphics card, Club 3D CoolStream High Performance Cooling Technology is just the kind of high performance that you have been looking for. Club 3D royalAce features high performance heatpipes that keeps the components cool and outperforms standard cooling solutions. Transferring heat from the center area to each fin, ensuring enhanced heat dissipation. The result is a dramatic increase of performance for your gaming and multimedia experience.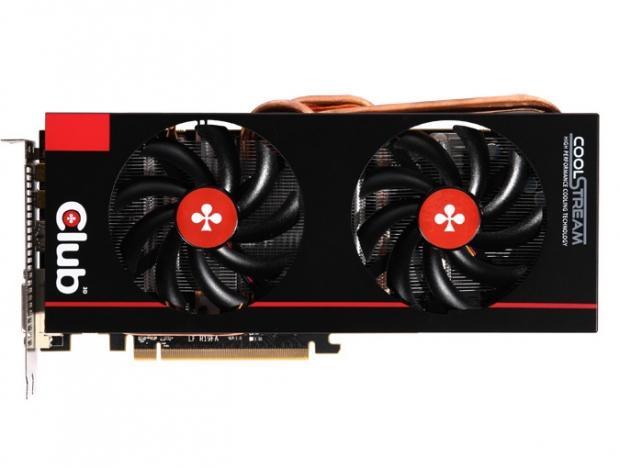 Extreme Gamers require Extreme performance. The PokerSeries royalAce GPU's has been cherry-picked for extreme performance. Club 3D has developed a custom PCB to accommodate faster speeds and thermal dissipation. At 50MHz faster than the reference clock of 1000MHz, you will be running faster, efficient and more reliable out of the box without you having to do anything at all. You can be assured that the royalAce series won't let you down.
The performance advantages are even more substantial when you switch to titles that have been optimized for Graphics Core Next, like DiRT Showdown (up to 59%), Sniper Elite V2 (up to 40%) and Nexuiz (up to 37%). Like the graphic above, all of this data was also recorded at 25601600 in each game's highest possible detail settings.
But Graphics Core Next isn't just for stellar gaming performance. As open compute languages like OpenCL and C++ AMP take flight, the GCN Architecture is helping AMD to build products-like the Club 3D HD 7970 GHz Edition-that provide substantial performance to the applications you use when you're done gaming.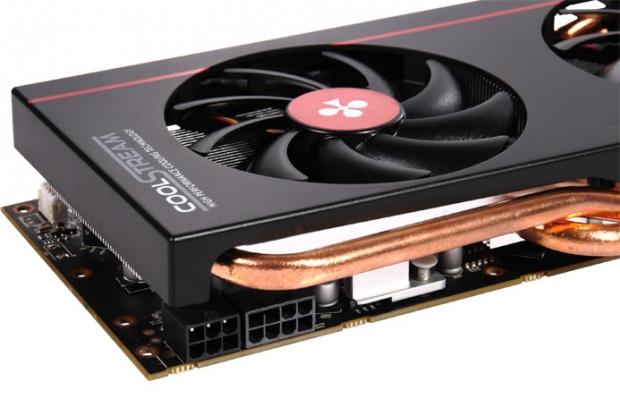 Take Handbrake, for example. Handbrake is a world renowned, open source video transcoding utility for Mac OS, Windows and Linux. Millions of people use this application every day to prepare videos on their PC for use on the road with smartphones or tablets. Over the past year, AMD has worked closely with the development team to introduce OpenCL acceleration into the transcoding pipeline, and the performance is exceptional.
Other applications used by millions of people every day, like WinZip, can now leverage the tremendous compute power of Graphics Core Next, too. Compared to both processors and competing graphics cards, AMD Radeon products can free system resources and get you back to work more quickly.
Efficiency was a corollary goal. By transitioning to the industry's first 28nm process, we could design an architecture that not only packed more compute units into a given space, but more complicated and capable compute units. Any of our GPUs can offer more performance than analogous products from previous or competing architectures and, today, the Club 3D Radeon HD 7970 royalAce sets the world record for consumer GPUs by offering 4.04 TFLOPS of performance to make quick work of applications like Adobe Photoshop CS6.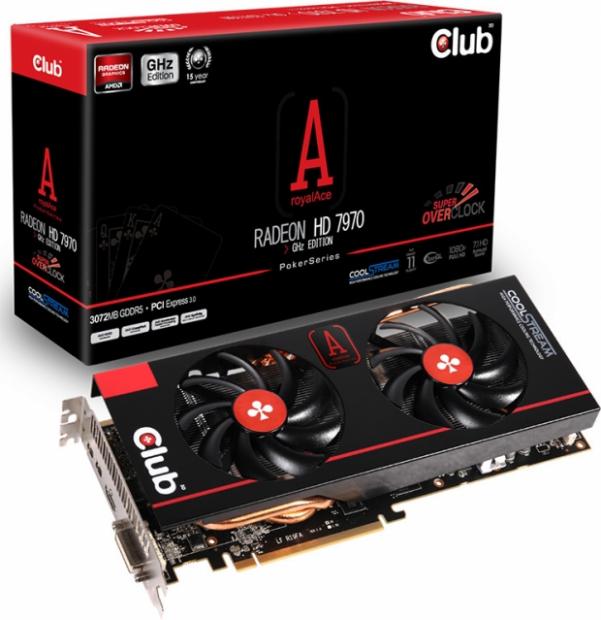 AMD Eyefinity Technology enables a single GPU to support up to six independent display outputs simultaneously. Boost everyday multitasking with a vastly expanded visual workspace. Intensify gaming with ultra-immersive environments. Expand your entertainment landscape with a breathtaking field-of-view. With easy configuration and flexible upgradeability, the innovative capabilities of AMD Eyefinity technology adds a new "surround-sight" sensation to your PC experience.
For more information, visit the product page.
Last updated: Apr 7, 2020 at 12:06 pm CDT
PRICING: You can find products similar to this one for sale below.

United States: Find other tech and computer products like this over at Amazon.com

United Kingdom: Find other tech and computer products like this over at Amazon.co.uk

Australia: Find other tech and computer products like this over at Amazon.com.au

Canada: Find other tech and computer products like this over at Amazon.ca

Deutschland: Finde andere Technik- und Computerprodukte wie dieses auf Amazon.de
Related Tags