Introducing MyDigitalSSD Bullet Proof 3 (BP3) mSATA III solid state drives for laptops, ultrabooks, tablets, desktop computers and more.
BP3 drives are easy to install SSD upgrades that eliminate the bottle-neck of stock hard drives and double the performance of SATA II drives with R/W speeds up to 500MB/s and 315MB/s respectively; not only increasing productivity but lowering energy consumption and prolonging battery life per I/O.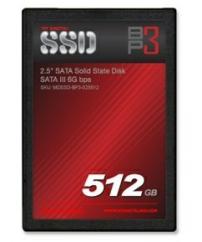 Want to use a BP3 drive with your existing SATA II applications? BP3 drives are completely backwards compatible and will in most cases peg your SATA II BUS Speeds.
If you've yet to make the move to SSD, then you don't know what you are missing. If you have, the unmatched price for performance of BP3 drives will make upgrading on a budget - a reality. See our estimated pricing below, pricing may be vary based on retailer location.
MyDigitalSSD BP3 mSATA III (6G) Solid State Drives
32GB: $49.99

128GB: $139.99

64GB: $79.99

256GB: $269.99
MyDigitalSSD BP3 SATA III (6G) 2.5" Solid State Drives
64GB: $79.99

256GB: $219.99

128GB: $119.99

512GB: $499.99
BP3 products are currently available for pre-order at MyDigitalDiscount.com and will soon be available from all MyDigitalSSD resellers around the world.
Last updated: Apr 7, 2020 at 12:06 pm CDT