Imation Corp., a global scalable storage and data security company, announced that McAfee will transition its Encrypted USB device business to Imation, a McAfee partner and the McAfee Encrypted USB devices' OEM manufacturer and supplier. Imation will sell these USB devices and the related USB management software extension for McAfee ePolicy Orchestrator (McAfee ePO), and will provide support for new Encrypted USB customers.
Imation's comprehensive portfolio of data security solutions helps organizations deliver secure mobility for their workforces. The portfolio features encrypted USB products that are FIPS 140-2 validated1, and includes high capacity, small form factor USB flash drives as well as encrypted external hard disk drives.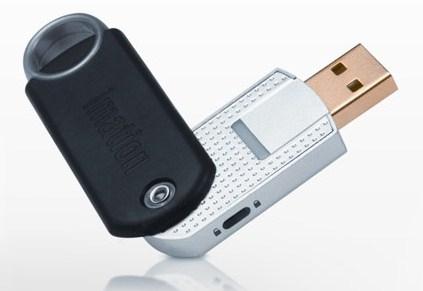 Imation offers an extensive line of secure USB drives, many fully manageable by McAfee ePolicy Orchestrator software. This enables organizations to enforce security policies for encrypted USB devices. Government departments and corporate enterprises can secure their mobile workforces' USB data, while maintaining the highest data security standards, and regulatory and compliance requirements.
Imation is also a Sales Teaming Partner for Authentication and Portable Computing Solutions in the McAfee Security Innovation Alliance (SIA).
"McAfee and Imation now provide the best solutions for customers who require secure mobile storage, authentication and portable computing solutions," said Ed Barry, vice president of the Security Innovation Alliance, McAfee. "With its industry leadership and decades of experience in data protection, the Imation team has the technology, resources and expertise to ensure that Encrypted USB customers continue to have products that meet the highest standards, best-in-class device management solutions, and technical support."
"We are very pleased that McAfee has entrusted our team to support its customers' continuing needs for secure mobile storage," said Lawrence Reusing, general manager of Imation's Mobile Security unit. "Imation plans to develop, enhance and advance the Encrypted USB platform to meet the needs of McAfee customers."
Imation offers the industry's broadest portfolio of secure mobile storage products and solutions, including trusted FIPS-validated portable storage devices, digital identity products, secure portable computing, and both cloud-based and on-premises management software solutions.
Imation has integrated industry leading data security assets as part of its strategic focus on the growing data security market, including acquisition of certain assets of ENCRYPTX and MXI Security, and the secure hardware business of IronKey. As a result, Imation has assembled a set of best-of-breed technologies that enable the easy and secure transport of data, digital identities and user workspaces using a wide range of mobile storage media.
Last updated: Apr 7, 2020 at 12:06 pm CDT