IBM today announced a definitive agreement to acquire Tealeaf Technology, Inc., a leading provider of customer experience analytics software that helps organizations to gain intelligence and react more swiftly to consumer trends in today's digitally transformed marketplace. Financial details were not disclosed.
The acquisition is subject to customary closing conditions and regulatory clearance and is expected to close in the second quarter of 2012.
With this agreement, IBM extends its Smarter Commerce initiative by adding qualitative analytics capabilities that provide chief marketing officers (CMOs), e-commerce and customer service professionals with real-time and automated insights into online customer buying experiences across online and mobile devices. As a result, organizations can gain actionable insight that allows them to improve customer support, transform site usability, tailor marketing campaigns and increase online conversion rates.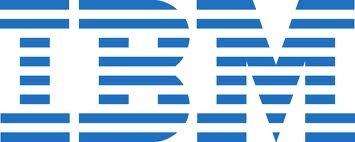 The need to deliver a seamless mobile experience has become increasingly critical to CMOs with global online commerce expected to hit $1 trillion by 2014 and mobile commerce $200 billion by 2015.
Tealeaf has over 450 customers worldwide including 30 of the Fortune 100 companies. These customers are predominantly in financial services, travel, retail and communications services. Current clients include: Dell, Wells Fargo, Air Canada, GEICO, Orbitz, Crate & Barrel, Neiman Marcus, Expedia, Zappos, ING Direct, Best Buy, DirecTV, McKesson and StubHub.
Organizations today are struggling to meet the demands created by the rapidly shifting buying patterns of their customers, who increasingly turn to online, social and mobile channels to gather information, make purchases and receive services. This new digital marketplace requires companies to be highly responsive to their customers' behaviors in order to both compete and grow. The opportunity to better understand a customer's experience on websites and mobile devices presents a major competitive advantage for businesses.
Tealeaf provides a full suite of customer experience management software, which records and analyzes a customer's website and mobile interactions. As a result, marketers can spot patterns and address issues in website and mobile application design and provide a more streamlined online customer experience that leads to improved revenue, customer satisfaction, customer service productivity, and profitability.
For example, using Tealeaf software, the CMO of an online retailer can identify weaknesses in a recent mobile marketing campaign by spotting instances and replaying scenarios that triggered customer sessions to end prematurely. As a result, marketers can improve the customer's experience by addressing usability, site design or ease of use and reach out to consumers to recapture their interest.
In another instance, an online travel agency finds that when visitors misspell a vacation package name and receive zero search results, nearly 100 percent of the visitors leave the site without completing a booking, prompting the website team to address the response and offer other navigation options. By replaying and analyzing each customer's session, the travel agent can pinpoint the issue and immediately serve those customers and maintain their loyalty.
"Marketers must continuously deliver a better customer experience on both the Web and mobile devices to meet the expectations of today's empowered consumers," said Craig Hayman, General Manager of Industry Solutions at IBM. "With these new capabilities from Tealeaf, we can not only provide chief marketing officers and other marketing leaders the qualitative insights into how customers actually experience their brands, but show them how to react in real time across marketing, sales and service."
"Tealeaf's patented technology can be deployed into a business's current environment with no needed modifications so they begin capturing customer data and delivering optimal experiences immediately," said Rebecca Ward, Chairman and Chief Executive Officer, Tealeaf. "IBM Smarter Commerce is the perfect fit for Tealeaf and further establishes IBM as the leading partner for businesses looking to succeed in today's fast evolving environment."
Tealeaf will extend IBM's leadership in Smarter Commerce by giving companies qualitative web and digital analytics capabilities, allowing them to capture and replay a customer's web and mobile interactions to provide a more granular and richer view of a customer's experience. This insightful view helps marketers answer the question of "why" customers interact as they do and thus provide a more optimized online customer experience leading to improved revenue, customer satisfaction, customer service productivity and profitability.
Consistent with IBM's Smarter Commerce strategy and following the closing of the transaction, IBM will continue to support and enhance Tealeaf's technologies and clients while allowing them to take advantage of the broader IBM portfolio. Tealeaf will be integrated into IBM's Enterprise Marketing and Management (EMM) Group, which includes previously acquired assets from Coremetrics, Unica and DemandTec. IBM has invested more than $3 billion in building its Smarter Commerce initiative, a key driver of growth and profitability.
Tealeaf is based in San Francisco, California with additional offices in Europe.
Last updated: Apr 7, 2020 at 12:06 pm CDT