Today AVADirect, a leading custom computer manufacturer, announced that they are now selling the new Nvidia GTX 675M graphics processing unit. The GTX 675M is based off of the previous 580M graphics processing unit that Nvidia integrated in mobile platforms in the past year. They produced ground-breaking performance benchmarks, and reached a whole new level of capabilities that were not tapped by the graphics community, until now. The GTX 675M promises to breach the mobile performance barrier and leave less to be desired.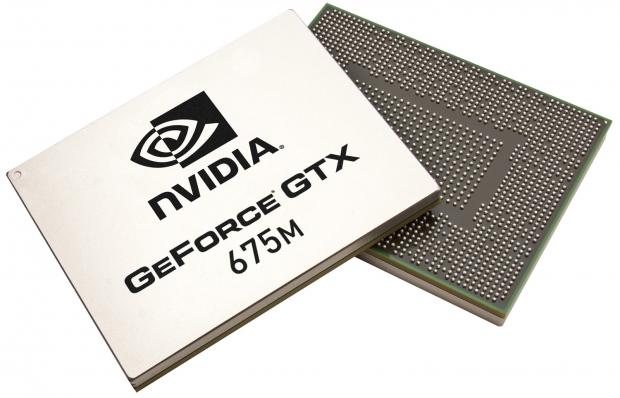 The GTX 675M provides an array of new features for enthusiasts and professionals to take advantage of:
-Microsoft DirectX 11 Support
-NVIDIA® 3D Vision® Ready1
-NVIDIA® PhysX® Technology
-NVIDIA® SLI® Technology
-NVIDIA® 3DTV Play™ and HDMI Support2
-NVIDIA® Verde™ Drivers
-High-Definition Audio Bitstreaming
-NVIDIA® CUDA™ Technology3
-Hardware Video Editing Acceleration4
-PCI Express 3.0 & 2.0 Support
-Dual-link DVI Support
-NVIDIA® Optimus™ Technology5
NVIDIA 3D vision has always been featured in select models. Now, the P270WM notebook offered by AVADirect will have full support allowing enthusiasts to become fully immersed in the experience. NVIDIA 3DTV Play makes connecting an HDMI cable to the P270WM more simple than ever. Allowing AVADirect's customers to display 3D content on supported HDTVs to include Blu-Ray playback, 3D photos, and favorite game titles! Nvidia Verde support, being excitingly new, will maximize the full power capability of the P270WM creating continuous performance and optimizations for various tasks. One of the most unique features involves the Hardware Video Editing Acceleration, which combines high-definition video decode acceleration and post-processing to create stutter-free video with immense picture clarity, accurate color, and exact image scaling for real-time mastering of various projects. More importantly, NVIDIA Optimus is supported, to assist with conserving battery life, and supports the new PCI-Express 3.0 interface to deliver ground-breaking performance in a mobile platform, being the P270WM Gaming Notebook.
Coupled with support for the NVIDIA GTX 675M, the Clevo P270WM will have the ability to house four hard disks for a total of 4TB of mobile storage. This support will increasingly grow as hard disk manufacturers seek to increase the capacity of their notebook hard disks, thus assisting AVADirect with providing an even more unique, and truly custom product; available for enthusiasts and professional to take full advantage of. The P270WM has native support for three hard disks total, but upgrading to four will force removal of the optical drive bay.
Last updated: Apr 7, 2020 at 12:06 pm CDT