HELSINKI, FINLAND - March 20, 2011 - Futuremark®, the world leader in performance benchmarking software, today released the first benchmark results for the new iPad using Peacekeeper™, its free to use browser speed test. While web pages may look sharper on the new iPad's improved display, the benchmark results show that the browsing performance of the new iPad is
the same as the iPad 2, suggesting that the computational processing power in both devices is near identical.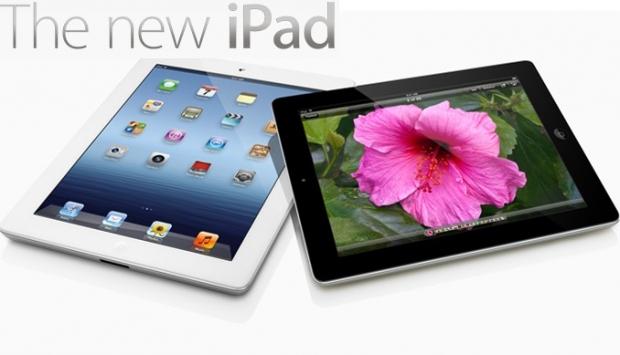 http://peacekeeper.futuremark.com/results?key=stats
Peacekeeper is an HTML5 based browser performance test that can be used to measure and compare the performance of any browser on any Internet capable device, from desktops and notebooks, to tablets and smartphones. What's more, as a device's browser performance is strongly linked to the power of its CPU, Peacekeeper offers a straightforward way to compare the performance of competing devices regardless of differences in operating system..
Popular tablets ranked by browser performance as measured by Peacekeeper:
(higher scores are better)
- Acer Iconia W500 (Windows 8 consumer preview) - Peacekeeper score 405
- Apple iPad 3rd gen (iOS 5.1) - Peacekeeper score 384
- Apple iPad 2 (iOS 5.1) - Peacekeeper score 383
- Samsung Galaxy Tab 10.1 - Peacekeeper score 356
- ASUS Eee Pad Transformer Prime (Android 4.0.3) - Peacekeeper score 344
- Apple iPad 1st gen (iOS 5.1) - Peacekeeper score 234
Peacekeeper offers a simple and easy way to compare any browser on any device. Peacekeeper is free to use, you don't have to register and the test takes just 5 minutes to run. In fact, all you need to do is to press one button.
Try it now! http://peacekeeper.futuremark.com/
Last updated: Apr 7, 2020 at 12:06 pm CDT