NORFOLK ISLAND, 17 February, 2012 - Panasonic has announced its latest offering in the entry-level S Series of LUMIX cameras, the 14.1-megapixel DMC-S2. The camera is designed to offer the ultimate ease of operation while not compromising on image quality or features.
With high-definition 720p movie recording, MEGA O.I.S, a 28mm wide angle 4x optical zoom LUMIX DC Vario lens[xiii], Sonic Speed AF, Intelligent Auto (iA), plus Panorama Shot and Auto Retouch shooting effects, even beginners can capture beautiful photos and movies with ease.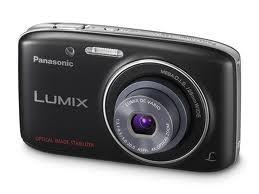 The DMC-S2 is available in pink or black, with a lens barrel that is colour co-ordinated with the camera body. The curved design fits comfortably in the palm of your hand.
LUMIX Image Uploader allows direct, instant image sharing via social networking sites Facebook© and YouTube™ with any PC.
Ms Aki Yamamoto, Product Manager - LUMIX, Panasonic Australia, said: "The S2 merges essential functions and enhanced performance features into a simple and stylish design, making it an appropriate camera for users with any level of photography skills."
Featuring the new Panorama Mode, the LUMIX DMC-S2 allows users to shoot a horizontal or vertical panoramic image by overlaying consecutive shots - an excellent feature for architecture, landscapes or large group shooting. The new Auto Retouch mode adjusts contrast and brightness with the press of a button if you want to improve the photo you just took.
The new camera offers Sonic Speed AF for fast and accurate AF performance, allowing users to quickly focus on moving subjects when shooting sports and other fast motion scenes.
With Panasonic's popular iA (Intelligent Auto) mode, the LUMIX DMC-S2 allows users to easily activate a suite of technologies that engage automatically - with no setting changes needed for beautiful, natural shots. In addition to MEGA O.I.S, iA also includes Intelligent ISO Control, Intelligent Scene Selector and Face Detection. For video shooting, the camera features dynamic 1280 x 720p HD video recording capabilities.
LUMIX DMC-S2 RRP $129 Available April 2012
Black and pink
Included accessories: Battery charger, battery pack, AC adaptor, USB cable, hand strap, CD-ROM with PHOTOfunSTUDIO software.
Last updated: Jul 27, 2022 at 04:07 am CDT