With more than 9.3 million registered users and partnerships now with 21 different publishers, Origin, the direct-to-consumer gaming platform from Electronic Arts (EA) Inc. (NASDAQ:EA) has quickly become one of the industry's leading online game services in just over two quarters since launch.
Origin announced today that seven more publishers have agreed to offer their games for purchase and download. Led by Remedy Entertainment who will bring Alan Wake to Origin, additional publishers include Focus Home Interactive, Iceberg Interactive, Strategy First, Macro Games, Selectsoft and Legendo Entertainment. These publishers join 14 previously announced Origin partners, including Warner Bros. Interactive Entertainment, THQ, Capcom, Trion Worlds and Robot Entertainment.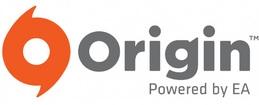 Origin has recently recorded several notable milestones:
Since June 2011, sales on Origin have generated more than $100 million in revenue;
Nearly 40% of all copies for Star Wars: The Old Republic sold to date were purchased via Origin;
More than 9.3 million users have registered and downloaded the Origin application, with daily active users peaking at more than one million players.
In addition to more than 100 titles from EA including Battlefield 3, Star Wars: The Old Republic, Need for Speed The Run and FIFA 12, top titles from other publishers on Origin include Warner Bros. Interactive Entertainment's Batman: Arkham City, Saints Row: The Third from THQ and Rift from Trion Worlds.
"The momentum that we've achieved with Origin since launching in June has been incredible, buoyed by great games and great partners," said David DeMartini, Senior Vice President of Origin at EA. "Our fast-growing user base demonstrates the interest from gamers across the world in fully-connected, 365-day digital game experiences. We're committed to evolving and expanding Origin to help players get the absolute most out of their games, and we're just getting started."
In addition to fast and safe game downloads for many of the industry's most popular PC titles, Origin's features provide a more dynamic and convenient play experience for the gamer. Beyond the fast download capability, automatic log-in and built-in customer service, Origin's in-game overlay and chat with friends features make for a more lively social experience, and cloud saves let gamers save and continue games from any computer, anytime, anywhere. Live streaming demos on Origin also allow gamers to try some games before they buy.
Last updated: Apr 7, 2020 at 12:06 pm CDT