Electronic Arts Inc. (NASDAQ:EA) today announced preliminary financial results for its third fiscal quarter ended December 31, 2011.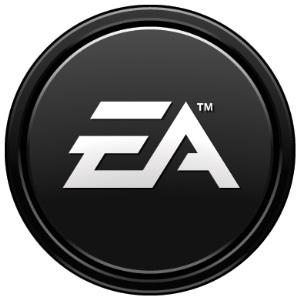 "We are pleased to report a strong holiday quarter driven by Battlefield 3, FIFA12 and a strong showing by our digital games and services," said Chief Executive Officer John Riccitiello. "Star Wars: The Old Republic is developing a committed community of players with more than 1.7 million active subscribers and growing."
"We recorded our highest operating cash flow in 31 quarters and grew segment share in both Europe and North America," said Eric Brown, Chief Financial Officer. "Third quarter non-GAAP digital revenue grew 79% year-over year, and we achieved our goal of generating over $1 billion in non-GAAP digital revenue on a trailing-twelve-month basis."
Selected Operating Highlights and Metrics:
Star Wars®: The Old Republic™ has generated 1.7 million active subscribers and sold through more than 2 million units in a little over one month.
Battlefield 3™ and FIFA 12 each sold through more than 10 million units. Madden NFL 12 has sold through almost 5 million units life-to-date.
EA was the number one publisher by segment share in Western markets for the calendar year, where EA segment share grew by 3% to 20% in Europe and by 1% to 17% in North America.
PopCap - which joined EA in August has grown revenue by 30 percent on a trailing-twelve-month basis.
EA's Playfish social gaming network released Risk™: Factions in partnership with Hasbro.
EA was the number one game publisher in the Apple App StoreSM in December. In December, EA's first free-to-play mobile game, The Sims™: FreePlay, reached the number one position on the list of top-grossing iPad® Apps.
EA's Nucleus registration system now has a database of more than 168 million consumers.
Origin™ - EA's direct-to-consumer digital service has registered more than 9.3 million consumers and generated more than $100 million in non-GAAP revenue since launch. Origin has publishing agreements with Warner Brothers, THQ, CapCom and recently added 11 new publishing partners including Trion and Robot Entertainment.
Non-GAAP digital revenue exceeded $1 billion in calendar year 2011 and continues to grow significantly with new subscriptions, micro-transactions and advertising.
Business Outlook as of February 1, 2012
The following forward-looking statements, as well as those made above, reflect expectations as of February 1, 2012. Electronic Arts assumes no obligation to update these statements. Results may be materially different and are affected by many factors, including: product development delays; competition in the industry; the health of the economy in the U.S. and abroad and the related impact on discretionary consumer spending; changes in anticipated costs; the financial impact of acquisitions by EA; the popular appeal of EA's products; EA's effective tax rate; and other factors detailed in this release and in EA's annual and quarterly SEC filings.
Fourth Quarter Fiscal Year 2012 Expectations - Ending March 31, 2012
GAAP net revenue is expected to be approximately $1.425 billion to $1.475 billion.
Non-GAAP net revenue is expected to be approximately $925 million to $975 million.
GAAP diluted earnings per share is expected to be approximately $1.45 to $1.59.
Non-GAAP diluted earnings per share is expected to be approximately $0.10 to $0.20.
For purposes of calculating fourth quarter fiscal year 2012 diluted earnings per share, the Company estimates a share count of 338 million.
Expected non-GAAP net income excludes the following from expected GAAP net income:
o Non-GAAP net revenue is expected to be approximately $500 million lower than GAAP net revenue due to the impact of the change in deferred net revenue (packaged goods and digital content);
o Approximately $45 million of estimated stock-based compensation;
o Approximately $20 million of acquisition-related expenses;
o Approximately $2 million of restructuring charges;
o Approximately $5 million from the amortization of debt discount; and
o Non-GAAP tax expense is expected to be $28 million to $41 million higher than GAAP tax benefit.
Last updated: Apr 7, 2020 at 12:06 pm CDT