SANTA CLARA, Calif., Jan. 31, 2012 - Intel Corporation today announced that its board of directors has promoted Mooly Eden and Richard Taylor to the position of senior vice president. The promotions recognize outstanding performance.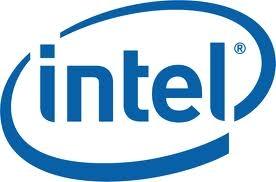 Eden, 60, is senior vice president and was recently named president and general manager of Intel Israel. In this role, Eden is responsible for Intel Israel's operations and strategy, including the Israel Development Centers and Intel's Fab 28 manufacturing facility. In his 30 years at Intel, Eden has held many management and technical positions in microprocessor design, including the Intel® Pentium® processor with MMX™ technology. He also was responsible for the development of Intel's mobile PC microprocessors and chipsets, including Intel® Centrino® Processor Technology, which included a low-power processor and bundle of chips that offered WiFi. This product helped make WiFi a standard, integrated feature on laptops worldwide and is considered a key driver of the mobile revolution. Eden most recently led the PC Client Group, Intel's largest product group.
Taylor, 57, is senior vice president and director, Human Resources. In this role, he oversees all human resources policies and programs for Intel worldwide. Taylor joined Intel's European operations in 1986. He has held a number of geography-specific positions, including director of operations in Europe, and finance roles including corporate controller. Taylor has led Intel's Human Resources organization since 1999.
Last updated: Apr 7, 2020 at 12:06 pm CDT