SiSoftware SANDRA 2012 Suite Released
Dec 8, 2011 2:08 AM CST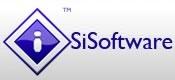 SiSoftware are pleased to announce the launch of SiSoftware Sandra 2012, the latest version of our award-winning utility, which includes remote analysis, benchmarking and diagnostic features for PCs, servers, mobile devices and networks.
At SiSoftware we operate on a "just-in-time" release cycle: we add features as soon as available and do not wait for the release of major versions of our software to include them. We observe the industry, predict where trends are going, and devise new ways to measure performance. SiSoftware works with all major hardware vendors to ensure we can accurately measure, report and present results in the most accurate and informative way.
In preparation for Windows 8 and its brand-new METRO API running on .Net (as used on Windows Phone 7.x), we have updated our .Net benchmarks that can measure .Net CLR performance. A new METRO style interface is also included for Windows 8 users. The GPGPU benchmarks have been upgraded to General Processing (GP) benchmarks, able to fully test the new APU (CPU+GPU) processors.
Using statistical analysis tools against the 1 million+ benchmark results submitted to the Official SiSoftware Ranker, you can now certify* whether your tested device operates at peak performance. Based on the quality and variability of the results you can determine whether there are issues with the device that need to be addressed.
Here is an in-depth new feature list of Sandra 2012:
Device Performance Certification*
Certify the validity and quality of your benchmarks results [Commercial versions ONLY]
Device Performance Certification validates whether the benchmark result (score) you have obtained upon benchmarking your device is valid (i.e. the device you tested is performing correctly) and how it compares to the scores obtained by other users when testing the same device.
By aggregating the results submitted for each device and performing statistical analysis (e.g. computing mean/average, standard deviation, etc.) we can use statistical tools (e.g. normal distribution, T-distribution, etc.) to work out whether the score is within the expected range (confidence intervals).
Based on the variability of scores you can determine whether the performance of your device is consistent or varies significantly from test to test. A large variability would indicate a problem either with the device or your environment (e.g. OS device drivers, virus checkers, etc.) that should be addressed.
General Processing (GP) benchmarks
Fully test modern APUs (CPU+GPU) and multiple GPGPUs
Traditional benchmarks either test CPUs or GPUs but not both: as an APU contains both CPU and GPU units some parts may remain unused and untested. Sandra's General Processing (GP) benchmarks (GP Arithmetic, GP Cryptography, GP Memory) harness the full power of OpenCL and run simultaneously on both the CPU and GPU units of an APU, thus using all the processing power available.
The GP benchmarks allocate workload based on the respective processing power of CPU and GPU units of the APU. If a discrete GPU is also installed, regardless of manufacturer, its power is also harnessed (CPU + int GPU + ext GPU).
Overall Score for complete computer performance evaluation
Why? While each benchmark measures the performance of a specific device (CPU, Memory, GPU, Storage, etc.), there is a real need for a benchmark to evaluate the overall computer performance: this new benchmark is a weighted average of the individual scores of the existing benchmarks:
o (Native) CPU Arithmetic/Multi-Media: measures native processor performance
o .Net/Java Arithmetic/Multi-Media: measures software virtual machine performance (e.g. for .Net/WPF/METRO applications)
o Memory Bandwidth: measures memory performance
o File System/Disks: measures storage performance
o General Processing/Bandwidth GP(GPU/APU): measures GPGPU/GPAPU performance
Memory Latency: New memory access pattern: "in-page random"
(in addition to "full random access" and "sequential access")
What is it? A new pattern that ensures the memory accesses stay "in-page" and thus avoiding "out-of-page" (e.g. TLB) latencies occuring as we move beyond L1D and L2 caches. The latencies reported are thus "best case" rather than "worst case" and match the latencies reported by vendors (which are always "in-page"/"best case").
We believe in giving you the choice to select either "in-page random access", "full random access" or "sequential access":
o In-Page Random Access Pattern: Measures in-page (4kB native, 2MB large) latencies. This is the "best-case", "pure cache/memory" latency, when the data has page locality. Some memory prefetchers may still help here.
o Full Random Access Pattern: Measures out-of-page latencies, thus including TLB page-walk hit and page open/close (where the number of open pages is exceeded). This is the "worst-case" latency when the data is scattered within the entire block and its pattern defeats all memory prefetchers.
o Sequential Access Pattern: Measures linear/sequential latencies thus allowing the various prefetchers to reduce the latency where possible (e.g. "adjacent line prefetcher", "stride prefetcher", etc.).
New Styles, including METRO inspired by future Windows 8
Introduced with the Zune player, the METRO style is the style for Windows Phone 7.x and the future style of Windows, starting with Windows 8 due next year. Love it or hate it, it is here to stay. We have also provided Windows 7, Vista and XP users with an updated style.
AVX2, FMA3, FMA4 instruction set support in addition to AVX
Processor Multi-Media, Memory and Cache Bandwidth Benchmarks
What is it? A new instruction set which uses 256-bit register width (double of 128-bit of SSE/2/3/4) and therefore yields further performance gains through greater parallelism. Combined with the increase in processor cores and threads we can now see CPUs rivaling GPGPUs in performance.
Price Engine: invaluable
The Price engine enhances the user's experience by providing product pictures and additional specifications - as well as the the latest price. It enables the calculation of important metrics like Performance vs. Price and Capacity vs. Price (for storage media) which are extremely useful when making comparisons. All this is done automatically rather than manually searching for pricing, a great time saver.
Key features of Sandra 2012
3 native architectures support (x86, x64, ARM).
Huge official hardware support through technology partners (Intel, AMD/ATI, SiS, VIA).
5 native virtualisation technologies support (Virtual PC 7, Virtual Server 2005, Hyper-V Server, VMware Server/ESX, VMware WorkStation/Player)
3 native GPGPU/GPAPU platforms support (OpenCL, DirectX Compute Shader/DirectCompute, CUDA).
4 native Graphics platforms support (DirectX 11.x, DirectX 10.x, DirectX 9, OpenGL 2.0+).
10 language versions (English, German, French, Italian, Spanish, Japanese, Chinese (Traditional, Simplified), Russian, Portuguese) in a single installer.
Enhanced Sandra Lite (Eval) version (free for personal/educational use, evaluation for other uses)
Purchasing
For more details, and to purchase the commercial versions, please click here.
Updating or Upgrading
To update your existing commercial version, please click here.
Downloading
For more details, and to download the Lite (Eval) version, please click here.
Last updated: Apr 7, 2020 at 12:06 pm CDT
PRICING: You can find products similar to this one for sale below.

United States: Find other tech and computer products like this over at Amazon.com

United Kingdom: Find other tech and computer products like this over at Amazon.co.uk

Australia: Find other tech and computer products like this over at Amazon.com.au

Canada: Find other tech and computer products like this over at Amazon.ca

Deutschland: Finde andere Technik- und Computerprodukte wie dieses auf Amazon.de
Related Tags