As the joyful Christmas approaches, Team Group Inc. presents the brand new F108-X'mas USB to make the sweetest holiday greetings. The graffiti art Christmas tree is painted and decorated with red reindeers and golden snowflakes. Its colorful and lovely patterns properly match to deliver sincere wishes and create a sugary Christmas fantasy for couples.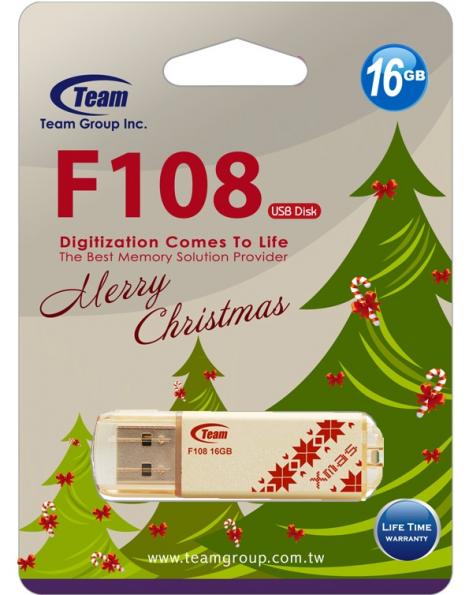 In creative packaging, the delicate F108-X'mas limited edition has beautifully carried out the holiday spirits. Using charming red and luxury gold with steamy textures, a pleasant, warm, and kaleidoscopic Christmas is in the air. F108-X'mas limited edition provides 4, 8, and16 GB stock capacities in 2 designs worthwhile to collect. What's more, the company is considerate to grant you lifetime warranty to store every precious memory.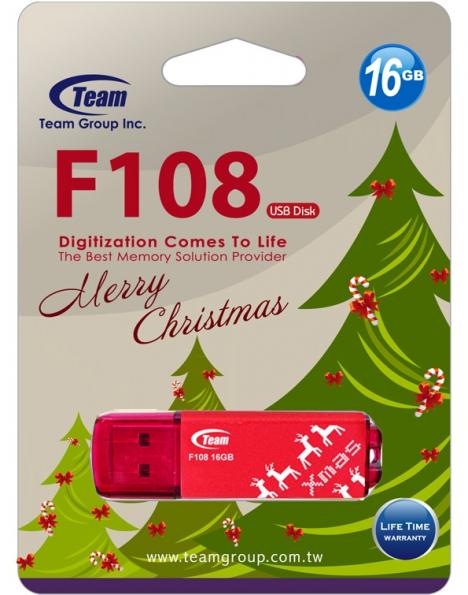 F108-X'mas is compact and appealing. It's not only weighs only 15g to be portable, but also supports many operating systems, Windows ME/2000/XP/Vista/Win7, Linux 2.4, and Mac for examples, to keep traces of life everywhere. Team Group Inc. is eager to provide the best user experiences. Its products, with outstanding performances as well as stylish designs, will make your life dynamic and colorful.
Last updated: Apr 7, 2020 at 12:05 pm CDT