As the demand of high speed data transmission is increasing, KINGMAX, a world renowned leading brand of DRAM and flash memory, has launched two stylish metallic look UD-09 USB 3.0 flash drives at the same time, to cater to users who pursue comprehensive high speed data transmission equipment.
On the whole, the speed of new UD-09 is twice that of typical USB 2.0 drive, and the grey and piano black with stylish shinning plating in the middle adds to the excitement of UD-09. The new entry-level PD-09 projects simplicity in style with pink and mist grey to choose from, and scratch resistant design makes PD-09 the most durable. Capacities of 4GB, 8GB, 16GB, and 32GB are now available.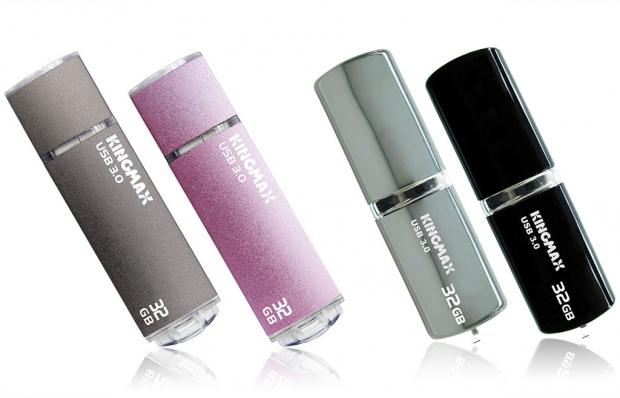 To cater different market segments, KINGMAX created new UD-09 and PD-09, the former with the read speed at 90-99MB/sec and write speed at up to 13-23MB/sec, after the launch of Elite series ED-01 flash drive in May, 2011. From huge size data to high resolution videos, UD-09 and PD-09 make access at ease. The high speed UD-09 was designed for urban citizens who make every minute count in the modern life.
The entry-level PD-09 caters to the most majority with the read speed at 50-66MB /sec and write speed at up to 7-11MB /sec outperforming USB2.0 and, of course with a fairly good price. KINGMAX stylish UD-09 or glamorous PD-09, the choice is yours.
KINGMAX new UD-09, PD-09 USB3.0 flash drive meets the RoHS regulations (Restriction of hazardous substances in electronic and electrical and electronic equipment), and were certified by Microsoft Windows 7, CE, and FCC compatible with USB2.0. That means the product and system compatibility is never a worry. Under strict quality control, all KINGMAX products have been 100% tested to meet all requirements before shipping. KINGMAX product warranty services ensure premium product quality and flawless customer services.
Last updated: Apr 7, 2020 at 12:05 pm CDT