New case exemplifies the union of quiet performance and ease-of-use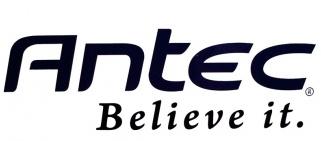 Fremont, CA - November 15, 2011 - Antec, Inc. is proud to announce the P280, the newest member of the award-winning Performance One Series.
The P280 reflects the sophisticated appearance and Quiet Computing™ engineering of its Performance One predecessors, while offering a new set of features at an attractive price for users building with current- and next-gen hardware.
Continuing the legacy of Performance One enclosures, the P280 integrates quiet technologies such as sound-dampening steel / polycarbonate side panels, a triple-layer front door and hard drive trays with preinstalled vibration-reducing silicone grommets. Its understated aesthetics will appeal to gamers and enthusiasts who prefer a stylish, functional appearance.
Every feature in the P280, from the enlarged internal layout to the air filters & fan mounts, is included to accommodate high-end systems. Supporting up to XL-ATX sized motherboards and four-way GPU configurations, it offers a new level of expandability in the Performance One series.
Understanding the importance of convenience and ease-of-use, the P280 includes tool-less optical drive bays, 3.5" drive trays that are also compatible with 2.5" drives, 30 mm of cable routing space behind the motherboard tray and six total cable routing holes, four of which are grommet-lined. The front & PSU intake filters can be removed without taking off the side panel or tipping the case.
"Performance One has always had a special place in the hearts and minds of our customers," said Mafalda Cogliani, Global Marketing Director at Antec. "With convenience & ease-of-use coupled with an attractive price point, we expect P280 to introduce customers new and old to the next generation of Performance One."
The P280 reaches store shelves and online retail outlets in late November for North America and early December for Europe with a MSRP of $139.95 and € 139, respectively.
For more information on the P280, please visit the product page at http://www.antec.com/Believe_it/product.php?id=NzA0NTA0&lan=us and the product overview video at http://www.youtube.com/watch?v=resILqGJTnc.
Follow the official Antec Facebook page www.facebook.com/AntecInc and Antec YouTube channel http://www.youtube.com/user/watchAntecTV for up-to-date information and product videos.
About Antec, Inc.
Antec, Inc., the global leader in high-performance computer components and accessories for the gaming, PC upgrade and Do-It-Yourself markets, is recognized worldwide as a pioneer and market leader for quiet, efficient and innovative products.
Antec continues to further the industry with performance-rich enclosures, efficient power supplies, reliable cooling components and cutting-edge Antec Advance accessories.
Founded in 1986, Antec is headquartered in Fremont, California, with additional offices in The Netherlands, Germany, China and Taiwan. Please visit Antec online for more information.
Last updated: Apr 7, 2020 at 12:05 pm CDT