Taipei, Taiwan, October 12th, 2011. The "Smoking & Slamming Overclocking Showdown held by GeIL at the Headquarter with the world's famous overclockers - Smoke and Slamms was a huge success. Smoke and Slamms, being the high ranked overlcokers on the renowned HWBOT Worldwide Professional Overclocker League, had received great applause from all the audiences with their amazing skills. "This is our first overclocking show in Asia. I am glad for having this chance and hope you all loved it as much as we did!" said Smoke. The overclocking duo exceeded everyone's expectations at the Showdown and overclocked the GeIL EVO CORSA 2133MHz memory to a mind-blowing 2848MHz!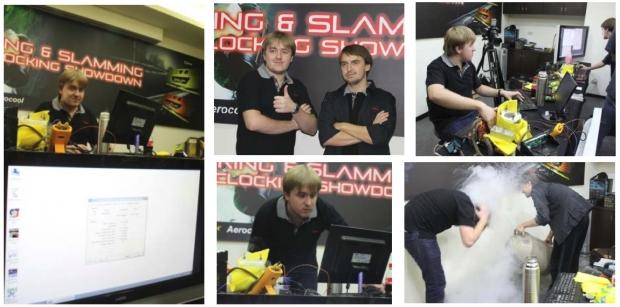 "Before we came to Taiwan, we have always wanted to get our hands on some high-end GeIL memory to squeeze out the true potential of these RAM. Given the successful experience this time at the Showdown, we definitely will overclock more GeIL RAM in the future." Said Slamms "Our trip to GeIL's headquarter in Taipei this time also given us the chance to see in person of the amazing IC testing knowhow and DBT - Die-hard Burn-in Technology of GeIL to see how these superior memory modules were made. We definitely are looking forward to see more high performance memory from GeIL in the near future." added Slams. During the event, Smoke and Slamms also complimented on some of the topnotch products from ASRock, MSI, and other professional Taiwanese PC component manufacturers.
"GeIL would like to thank all the wonderful partners for their support for making this event a great success - ASRock, MSI , Aerocool, Thortech and EpicGear" commented Jennifer Huang, the Vice President of Sales & Marketing at GeIL.
For more information about this event, please visit: www.geilmemory.com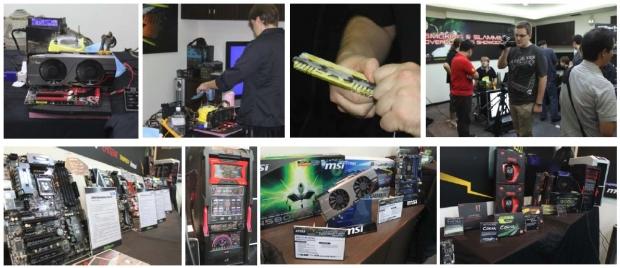 Last updated: Apr 7, 2020 at 12:05 pm CDT