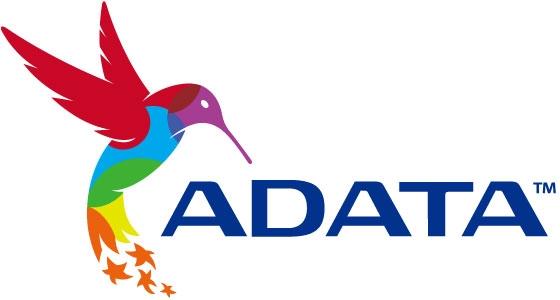 Partnership with ASUS as Sole Module House SSD Supplier Fuels the Ultra-thin Notebook Boom
Taipei, Taiwan - Oct. 12 2011 - ADATA™ Technology, a leading manufacturer of high-performance DRAM modules and NAND Flash application products, today announced following the official announcement in May this year, Notebook Top 5 Brand ASUS latest ZENBOOK™ will use the ADATA latest mSATA XM11 mini solid state drive (SSD), consumers began to eagerly look forward to experiencing the lightweight and blazing fast combination of Ultrabook and mSATA. With the ASUS ZENBOOK™ about to start official distribution in October, the market will face a revolutionary Ultra-thin notebook cyclone.
ADATA was the only module house supplier of mSATA SSD to be invited to participate in the August "Ultrabook Ecosystem Symposium" sponsored by Intel, and it is evident that the company has set its sights on the ultra-thin notebook market. With the official launch of the ASUS ZENBOOK™ in October, ADATA has risen to become the exclusive module manufacturer supplier of ASUS ultra-thin notebook hard disks. This is seen as once again demonstrating the rewards of ADATA's long term investment in NAND flash research and development.
One of the largest and well-known differences between the ASUS ZENBOOK™ and traditional notebooks is that the use of the ADATA XM11 SSD allows for an extremely thin profile without sacrificing speed performance. The XM11 mSATA SSD is equipped with a SandForce SF-2281 controller and supports the SATA 6Gb/sec platform, providing the required ultra-high performance that thin notebooks demand. It can be surmised that ultra-thin notebooks with mSATA solid state drives will lead the way in the near market future, and companies that have strong R & D resources in this nascent field will establish the corresponding industry partnerships.
About ADATA
ADATA Technology, the world's 2nd largest vendor of DRAM Modules, 3rd largest of USB Flash Drives (iSuppli, April 2011), and a Top 20 global brand in Taiwan, provides complete memory solutions, including DRAM Modules, USB Flash Drives, memory cards, solid state drives and portable hard drives. ADATA products are internationally recognized by Germany's iF Design Award, red dot Award, CES Best of Innovations Award, Japan's Good Design Award, Best Choice of Computex Award, and Taiwan Excellence Gold Award. The company's slogan of Love, Life, Dreams, embodies the ADATA brand and the role of innovative memory products in the human pursuit of universally cherished ideas. For more information, please visit www.adata-group.com.
Last updated: Apr 7, 2020 at 12:05 pm CDT