ZOTAC International, a leading innovator and channel manufacturer of graphics cards, motherboards and mini-PCs, today launches the latest addition to the ZBOX nano product lineup with the new ZBOX nano VD01 series - an affordable palm-sized mini-PC powered by a VIA Nano X2 processor.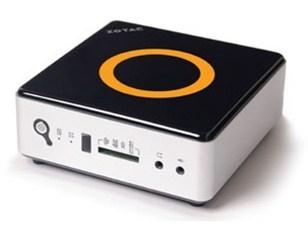 The ZOTAC ZBOX nano VD01 series combines the latest VIA Nano X2 U4025 CPU and VX900H media system processor for outstanding energy-efficiency and performance. VIA Chrome9 graphics with ChromotionHD 2.0 processing enables the ZOTAC ZBOX nano VD01 series to deliver silky-smooth playback of popular high-definition video formats, including Blu-ray, MPEG2, H.264, VC-1 and streaming Internet video.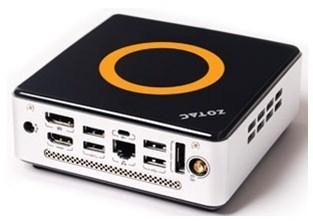 "ZOTAC is pleased to expand its mini-PC lineup with the addition of a VIA platform. The VIA Nano X2 with VX900H chipset enables us to deliver an affordable energy-efficient mini-PC that is ideal for digital media consumption and home server use with the ZOTAC ZBOX nano VD01 series," said Carsten Berger, marketing director, ZOTAC International.
"ZOTAC is an industry leader of innovative mini-PC solutions." said Richard Brown, Vice President of Marketing, VIA Technologies, Inc. "VIA is proud to partner with ZOTAC for the ZBOX nano VD01 series that highlights our energy efficient Nano X2 platform."
The ZOTAC ZBOX nano VD01 series packs plenty of expansion capabilities with space to accommodate a 2.5-inch SATA drive and DDR3 SO-DIMM module - ZBOX nano VD01 Plus models include a 320GB SATA hard drive and 2GB of DDR3 preinstalled - internally, while USB 3.0, USB 2.0 and eSATA ports are available for external expansion.
It's time to play with the ZOTAC ZBOX nano VD01 series.
Last updated: Apr 7, 2020 at 12:05 pm CDT