ADATA Technology, a leading manufacturer of high-performance DRAM modules and NAND Flash application products, today announced the release of the S510 Solid State Drive (SSD), a mid-range version of the company's flagship S511. Implementing the SATA III (6Gb/sec) specification, the S510 is aimed at the growing pool of users who recognize the cost and performance advantages of solid state drive upgrades for both desktop and portable computers.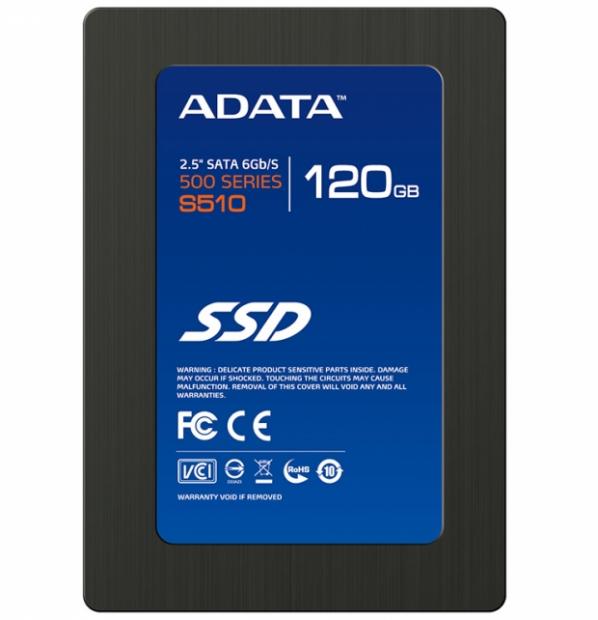 The performance advantages of the SATA III transfer specification are becoming well-known among consumers, and the S510 capitalizes on this trend with native support through adoption of the SandForce SF-2200 series chip. Its read and write speeds are twice that of SSDs using the older SATA II specification, and in real world test simulations reached 550/510MB read and write speeds respectively, with 4K random write speeds as high as 85,000 IOPS.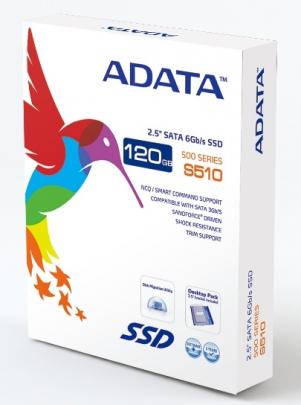 Outside of the new computer market, SSDs are increasingly seen as a cost-effective option for upgrading existing laptop and notebook computers, as these systems often benefit more in terms of boot speed and application performance over comparable desktop systems. Additionally, laptop and notebook users are more likely to need the low heat and high impact resistance of solid state storage. By replacing the mechanical drive with an SSD, the useful life of the laptop or notebook can be extended.
The S510 will be available in 120GB capacities.
Last updated: Apr 7, 2020 at 12:05 pm CDT