Corsair, a worldwide designer and supplier of high-performance components to the PC gaming hardware market, today announced their new line of Vengeance PC gaming peripherals, including three new gaming headsets.
"The award-winning Corsair Gaming Series audio products have built a reputation for providing accurate, detailed audio that makes everything from games to music and movies a joy to listen to, as well as creating the situational awareness gamers need for a competitive advantage," said Andy Paul, Corsair's President and CEO. "Our new Vengeance gaming headsets continue that tradition. Everything from the sleek design and the careful choice of materials, to the obsessive focus on audio tuning is dedicated to the goal of providing a compelling experience for PC gamers who are as passionate about sound as they are about winning."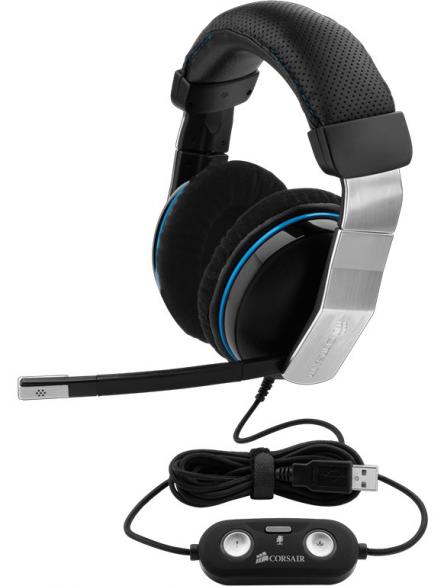 "We're gamers, too. Our Vengeance gaming headsets reflect our desire to build the products we want to use and can't find anywhere else," said Ruben Mookerjee, VP and General Manager of the Components Business Unit at Corsair. "No matter what style of game you play, from FPS to MMO or RTS, you need clear, reliable voice communication, a comfortable design you can wear for hours, and fantastic audio quality. We believe the new Vengeance gaming headsets deliver on every one of these."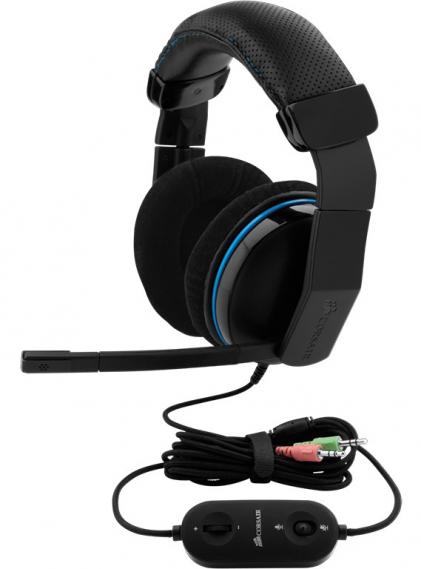 Vengeance 1500 and Vengeance 1300 Gaming Headsets: Pure audio reproduction for pure gaming excitement
The Vengeance 1500 and Vengeance 1300 gaming headsets employ circumaural, closed-back earpad designs for immersive audio and long-term comfort. Both feature custom-engineered 50mm drivers and careful acoustic tuning for audiophile-grade sound and accurate 3D positional audio. The high-sensitivity, noise-cancelling cardioid microphone helps ensure effective team play. The Vengeance 1500 connects via USB and delivers 7.1 and 5.1 Dolby Headphone positional audio for competitive gaming. The Vengeance 1300 is designed to pair with your high-end sound card using dual 3.5mm headphone and microphone connectors and accurately reproduces the 3D positional audio generated by X-Fi CMSS-3D and other sound card-based positional audio systems.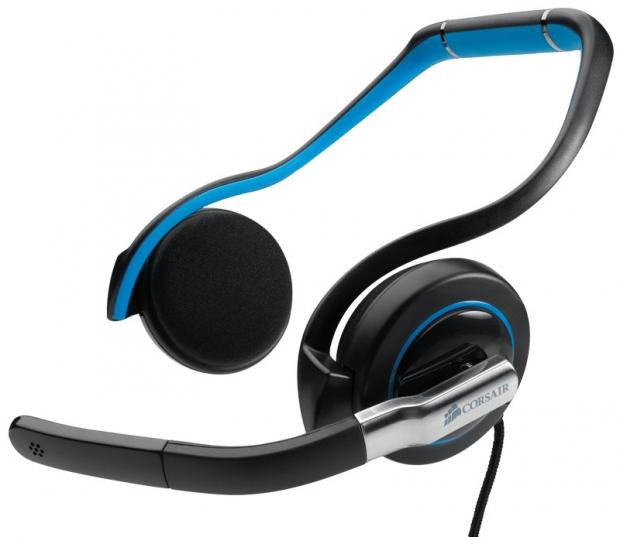 Vengeance 1100 Gaming Headset: Online gaming and chat with outstanding comfort and convenience
The behind-the-head design of the lightweight Vengeance 1100 gaming headset provides excellent comfort for long online gaming and chat sessions. Both USB and 3.5mm analog connectors are provided in the same package for easy compatibility with any laptop or PC. The 40mm drivers - exceptionally large for a behind-the-heads headset - deliver amazing audio quality, and the high-sensitivity, noise-cancelling cardioid microphone provides clear voice communication.
Pricing and Availability
The Vengeance 1500 USB gaming headset has an MSRP in the United States of $99 USD and the Vengeance 1300 analog gaming headset has an MSRP of $79. The Vengeance 1100 gaming headset has an MSRP of $39.
The full range of Venegeance gaming peripherals are expected to be available in October 2011 from authorized Corsair retailers and etailers worldwide. For more information, visit the product page.
Last updated: Apr 7, 2020 at 12:05 pm CDT