Japanese cooling expert Scythe is hereby announcing the special edition of Mugen 3 CPU Cooler. Scythe introduced a special PC Games Hardware Edition CPU Cooler already in the past. Back then Mugen 2 CPU Cooler was modified in cooperation with the editors from the German PC Magazine called PC Games Hardware. Today announced special edition of the Mugen 3 CPU Cooler was once again created in cooperation with the editors of PC Games Hardware in order to fulfill the demand of Power Users.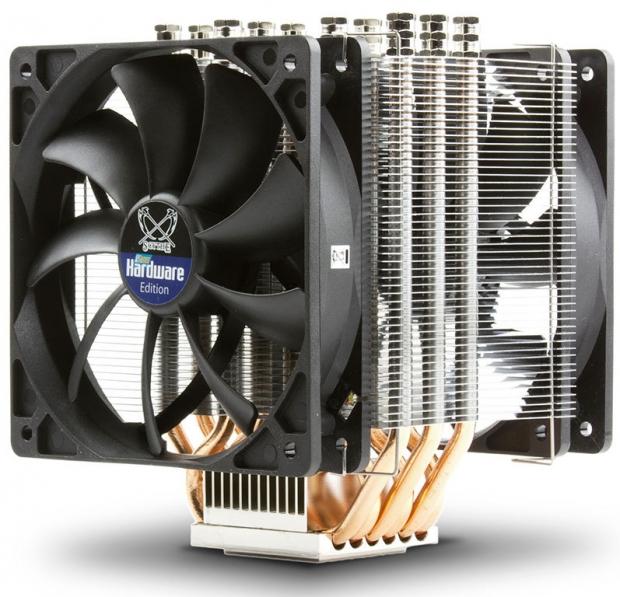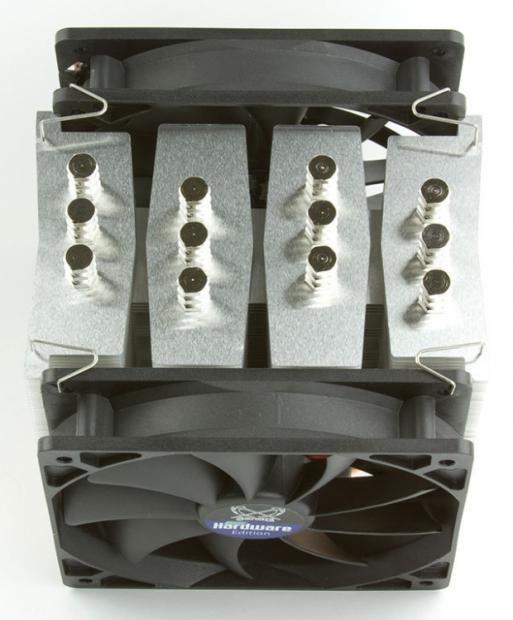 Outcome of the cooperation was a modified Mugen 3 CPU Cooler which was aiming for super silent noise level during operation, yet not sacrificing the high performance level. Hence main aluminum hetasink was not the target of modification instead airflow optimization was chosen. Normal version of Mugen 3 is equipped with one Scythe Slip Stream PWM Silent 120 mm axial fan where the PC Games Hardware Edition comes with the total of two Slip Stream 120 mm fans. Both Slip Stream 120 mm axial fans are constantly rotating with 800 rpm in a Push/Pull alignment, each creating total noise level of only 10.70 dBA. This dual fan setup is able to provide the required high performance level while remaining permanently silent.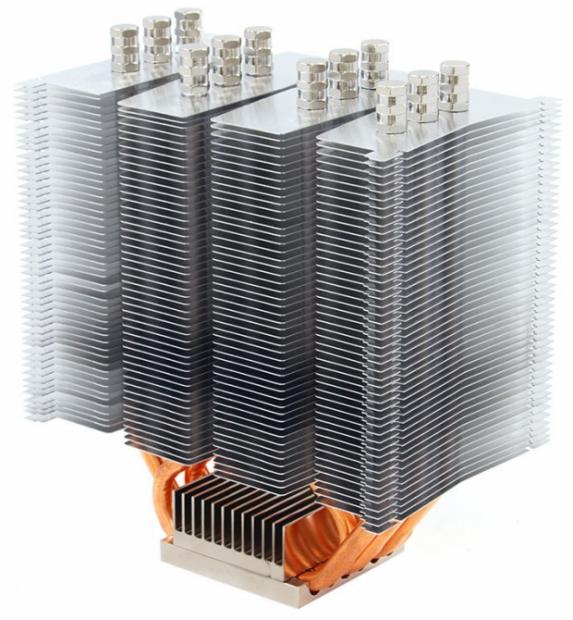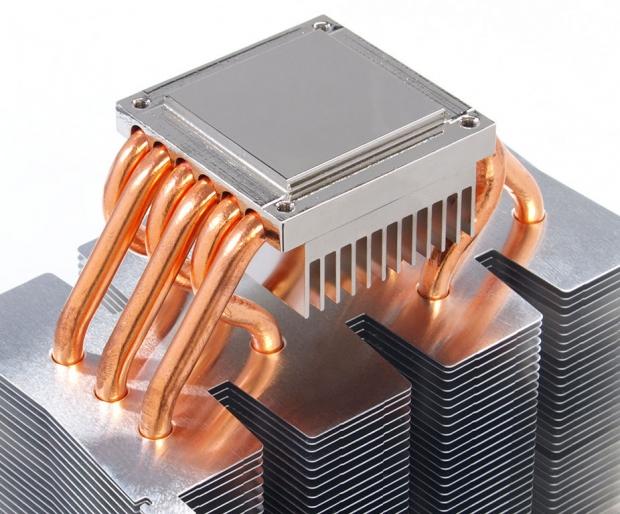 Solid and safe fit of the Mugen 3 PC Games Hardware Edition CPU Cooler is assured by the F.M.S.B. (Flip Mount Super Back-Plate) mounting mechanism in 4th version. Compatibility list is includes Intel sockets LGA1155, LGA1156, T / LGA775 and LGA1366 as well as AMD sockets AM2, AM2+, AM3, AM3+ and the new FM1.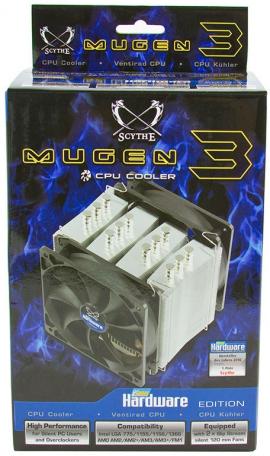 Scythe Mugen 3 PC Games Hardware Edition CPU Cooler is available for 37,90 EUR (excl. VAT/TAX) as of today. For more information, visit the product page.
Last updated: Apr 7, 2020 at 12:05 pm CDT