Internationally renowned mainboard and graphic card manufacturer MSI has launched the brand new A55M-P35, equipped with the AMD A55 chipset for AMD Llano platforms. Extending the tradition to MSI Llano mainboards, the A55M-P35 is equipped with the MSI-exclusive OC Genie-II one touch overclocking technology - boosting system performance by 110% with the push of a button. Requiring neither complicated nor difficult OC tuning, the MSI A55M-P35 is the most convenient and value-oriented OC solution for the AMD Llano platform.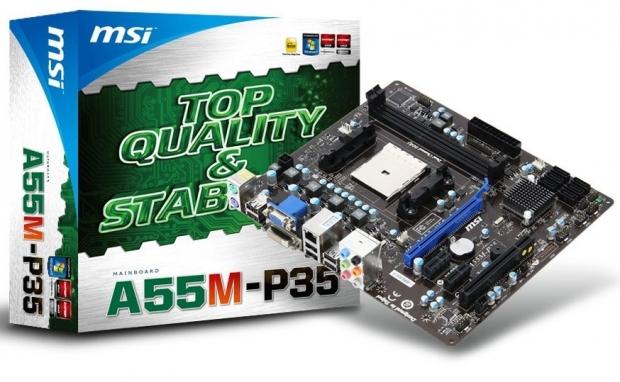 The A55M-P35 also supports Click BIOS Concept, based upon the UEFI architecture for users to configure their system with a mouse. Additionally, the use of high-quality all solid capacitors allows users to enjoy outstanding system performance as well as a longer product lifespan. Along with the exclusive Winki 3 and i-Charger features, the A55M-P35 from MSI will surely be the best choice of AMD users.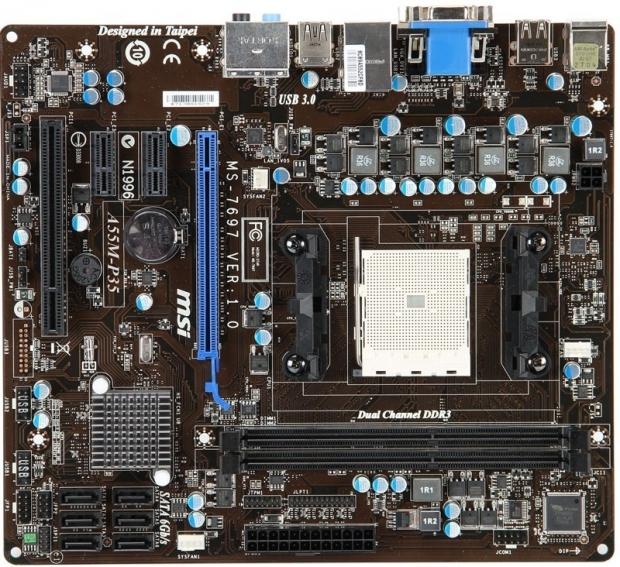 OC Genie-II: Tool for One-second OC
All AMD A55 mainboards from MSI are equipped with the latest OC Genie II technology. Both advanced users familiar with running OC from the BIOS Setup page and novice users can directly run OC Genie II from the Control Center to enjoy the benefits of one-second OC. By simply clicking one button, users can immediately boost system performance to over 110%, without the need of any complicated procedure or difficult-to-understand OC knowledge. OC Genie II brings both novice and advanced users to the world of worry-free OC.
Click BIOS: Operating BIOS Setup with a Mouse
The AMD Llano mainboards from MSI supports the Click BIOS Concept, based upon the UEFI architecture. For the first time, users can utilize their mouse to make BIOS setup simpler and more convenient. Also, with BIOS support for hard drives over 3TB, users can enjoy massive storage from the AMD Llano mainboards from MSI.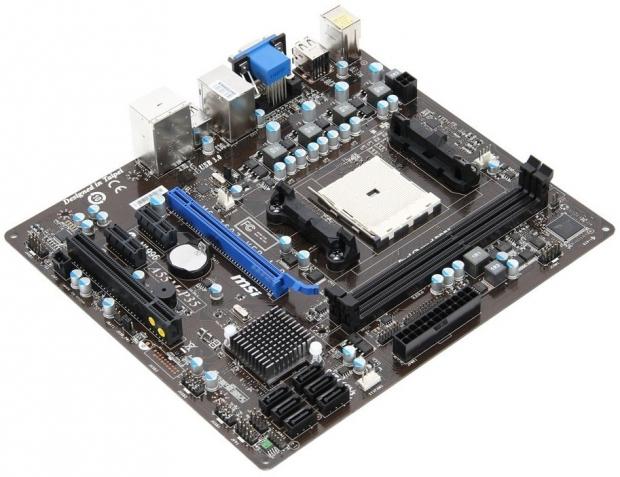 High-quality All Solid Capacitors
MSI builds the A55M-P35 with aluminum solid capacitors to enhance system stability. When working at full-load for a long time, high system stability is maintained. Also, aluminum solid capacitors deliver a lifespan of more than 10 years, and users will not need to worry about system failure or lag as a result of overheating.
Simple-to-use Winki 3 Utility
To provide consumers with convenient solutions is always the ultimate goal of MSI. Therefore, the AMD Llano mainboards from MSI are all equipped with the Winki 3 utility. This simple-to-use utility allows users to instantaneously connect to the Internet, word-process reports, and communicate and chat with friends with any IM. More importantly, the Winki 3 allows users to restore the system from contents previously backed up in the hard drive when the system crashed, making the Winki 3 an ideal, multifaceted and free operating environment.
i-Charger for charging iPad anytime
MSI Llano mainboards are equipped with the i-Charger function for users to safely and conveniently charge their iPad or tablet PCs faster and conveniently.
For more information, visit the product page.
Last updated: Apr 7, 2020 at 12:05 pm CDT