The world-renowned premium gaming gear company QPAD announced the release of their latest mouse; the QPAD OM-75. Targeted at hardcore, pro gamers and demanding enthusiasts, this white piano finish beauty features QPAD's award winning five-finger grip and an optical sensor that you can trust.
[img]01[/img]
Unlike many other brands that focus on DPI in their selling pitch, QPAD has focused on the technology that does matter: The image processing, sensing pixels, response time, micro control unit and max speed and last but not least the overall performance quality of the sensor.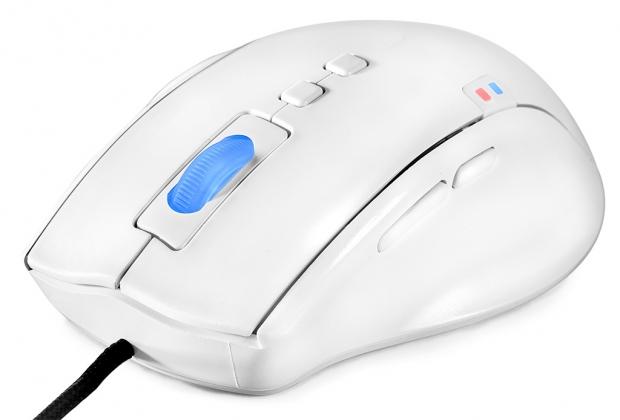 For most gamers, it's all about the feel, and this is where the QPAD OM-75 truly shines! QPAD OM-75 features the award winning 5-finger grip, a stylish white piano finish that is easy to keep clean and true CPI setting in the sensor (Not software/firmware interpolation). The reliable sensor technology, proven by millions of gamers, has undergone improvements for generations. QPAD OM-75 also features a micro control unit to optimize the tracking performance, pre-mounted Glidz on the feets for smoother and faster mouse movement, 7 buttons of which 5 are programmable for shortcuts, keys and macro commands. You can move at a max speed of 1 meter per second without losing data performance.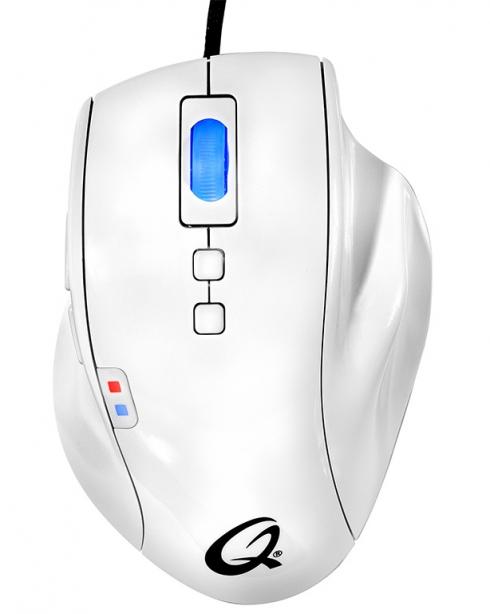 The sensor pictures the surface with a shutter speed of 6469 frames per second covering an area of 30x30 pixels per frame. This generates an image processing of impressive 5.8 MB data per second. You will be able to adjust the USB polling rate between 125, 250, 500 and 1000 Hz depending on how much your computer port can accept without creating lag. The QPAD OM-75 is Plug & Play for easy installation, so no external drivers are needed. The QPAD OM-75 also contains onboard memory that keeps your programmed settings, even when switching to another computer. In addition to all this, the left and right buttons are built to last an impressive 5 million clicks, and the QPAD OM-75 switch technology will provide you with a distinctive feedback, to make sure every click counts!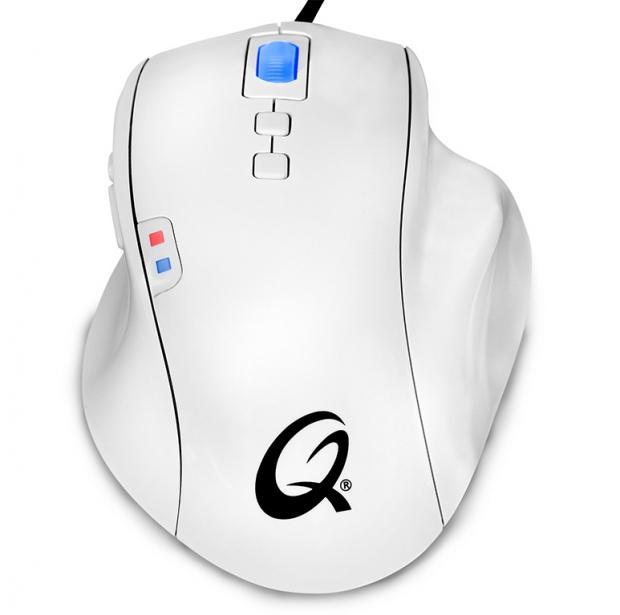 "Although the latest generation of laser sensors provides significantly higher CPI, many gamers have become accustomed to the feel and movement that an optical mouse offers. The gaming grade optical sensor by Avago has undergone improvements for generations and is now almost flawless. And in addition to our comfortable grip together with the white piano finish, which is incredibly easy to keep clean, and the programmable features, the QPAD OM-75 will be a great bang for your bucks." Says Christer Körnbäck, CEO and founder of QPAD.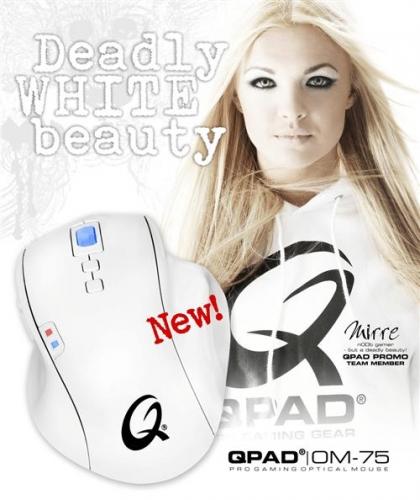 Specifications:
• Sensor: AVAGO Gaming grade optical sensor
• Sensitivity: True CPI 400 or 1600 (Not software/firmware interpolation)
• Max acceleration: 15 G
• Max speed: 40 inch/sec | 1m/sec
• Image processing: 5.8 MPS (Megapixel / second)
• USB polling rate: 125, 250, 500, 1000 Hz
• USB data path: 16 bits/axis
• Buttons: 7 (5 Programmable)
• Sensing pixels: 30x30 pixels
• Sampling rate: 6469 FPS (Frames per second)
• Cable: Braided cable 2 meter
• USB plug: Gold plated USB
• Response time: 1 ms
• Warranty: 2 year
Release and availability
QPAD OM-75 will be available the first week of September. Recommended price: 49.90€. You may already pre-order from selected QPAD resellers.
Last updated: Apr 7, 2020 at 12:05 pm CDT