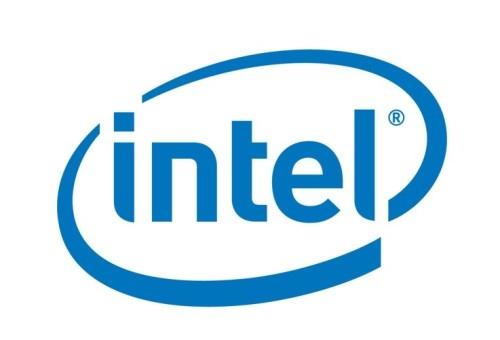 NEWS HIGHLIGHTS
- Intel Capital creates a $300 Million Ultrabook™ Fund to help accelerate the next revolution of personal computing.
- Ultrabook™ Fund targeted at technologies that will help deliver new and enhanced user experiences, longer battery life and slim component and platform technologies.
SANTA CLARA, Calif. and TAIPEI, Aug. 10, 2011 - Intel Capital today announced a $300 million Ultrabook™ Fund to help drive innovation in this new category of devices. As announced at Computex earlier this year, Ultrabook systems will marry the performance and capabilities of today's laptops with tablet-like features. Ultrabook devices will deliver a highly responsive and secure experience in a thin, light and elegant design at mainstream prices.
To help realize that vision, the Intel Capital Ultrabook Fund aims to invest in companies building hardware and software technologies focused on enhancing how people interact with Ultrabooks, achieving all-day usage through longer battery life, enabling innovative physical designs and improved storage capacity. The overall goal of the fund, which will be invested over the next 3-4 years, is to create a cycle of innovation and system capabilities for this new and growing category of mobile devices.
"Ultrabook devices are poised to be an important area for innovation in the $261 billion global computer industry1," said Arvind Sodhani, president of Intel Capital and Intel executive vice president. "The Intel Capital Ultrabook fund will focus on investing in companies building technologies that will help revolutionize the computing experience and morph today's mobile computers into the next 'must have' device."
"Celebrating 30 years of innovation, the PC is the ultimate Darwinian device and Intel is striving to again reinvent mobile computing," said Mooly Eden, vice president and general manager of Intel's PC Client Group. "In 2003, the combination of Intel's Centrino technology with built-in WiFi, paired with Intel Capital's $300 million in venture investments and other industry enabling efforts, ushered in the shift from desktop PCs to anytime, anywhere mobile computing. Our announcement today is about Intel mobilizing significant investments to achieve the next historic shift in computing."
There are three key phases in Intel's strategy to accelerate its vision for this new category. The company's efforts begin to unfold this year with Intel's latest 2nd Generation Intel® CoreTM processors. This family of products will enable thin, light and beautiful designs that are less than 21mm (0.8 inch) thick, and at mainstream prices. Systems based on these chips will be available for the 2011 winter holiday shopping season.
To ship Ultrabook devices this year required significant collaboration amongst the entire computing industry. Intel has worked very closely with its customers to ensure that Ultrabook devices deliver compelling and unique value to consumers. Many OEMs have been collaborating on this effort from the very beginning.
"Ultrabook takes the best technologies and marries them with sleeker designs and extraordinarily long battery life for a new kind of computing experience," said Peter Hortensius, Lenovo's Product Group president. "This new type of personal computing aligns with our continual focus on engineering innovative laptop solutions that push the boundaries on mobility."
The second phase of Intel's vision happens around the next-generation Intel processor family codenamed "Ivy Bridge," which is scheduled for availability in systems in the first half of 2012. Laptops based on "Ivy Bridge" will bring improved power efficiency, smart visual performance, increased responsiveness and enhanced security.
Intel's planned 2013 products, codenamed "Haswell," are the third step in the Ultrabook device progression and expected to reduce power consumption to half of the "thermal design point" for today's microprocessors.
Intel Capital has a strong track record of driving innovation and growth in computing through dedicated and consistent investments in start-ups and companies at the cutting edge of technology innovation worldwide. By employing Intel's core assets of architecture, engineering and manufacturing leadership along with capital investment, Intel Capital has helped to create the technology ecosystems which underlie many of the most widespread applications of technology today.
In addition to the Intel Capital Ultrabook Fund, Intel Capital has a number of dedicated funds that drive innovations in specific geographies and technology areas. Country-specific funds include the India Technology Fund, China Technology Fund II, Brazil Technology Fund and Middle East and Turkey Fund. Past technology specific funds have included the Intel Digital Home Fund and Intel Communications Fund.
About Intel
Intel (NASDAQ: INTC) is a world leader in computing innovation. The company designs and builds the essential technologies that serve as the foundation for the world's computing devices. Additional information about Intel is available at newsroom.intel.com and blogs.intel.com.
Last updated: Apr 7, 2020 at 12:05 pm CDT