Industry Trailblazer will Address Flash Storage Architecture Solutions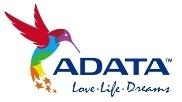 Taipei, Taiwan - August 8, 2011 - ADATA™ Technology, a leading manufacturer of high-performance DRAM modules and NAND Flash application products, announced today that it will lead a conference session at the Flash Memory Summit in Santa Clara, CA, held from August 9th to the 11th. The company's Senior Vice President, Young-Joon Choi, will discuss the industry need to tailor Flash storage solutions for different needs at Session 202: Consumer Applications on August 10.
In recent years, ADATA has moved to the forefront in the development and implementation of new technologies and standards, and is a member of a select group of manufacturers to first offer the latest SATA and USB specification products to the market.
Currently, the industry is undergoing a trend in which systems and storage solutions are converging, and solid state drive (SSD) manufacturers must adapt their product offerings in terms of form-factor, density, and transmission specification. In this business environment, the wide range of fluctuations in SSD performance, especially write IOPS, poses a threat to the market due to decreased consumer confidence in the product. As a leader in Flash storage, ADATA endorses industry-wide performance grading standards in this area. For all participants in this rapidly advancing field, Flash solution knowledge as regards system behavior, storage architecture and Flash reliability will remain critical to providing right solutions for diverse applications.
The presenter from ADATA, Young-Joon Choi, leads the company's flash storage development and marketing. Prior to joining ADATA, he was Vice President of Flash Solution Enabling at Samsung. He pioneered enablement of NAND Flash connection to mobile processor systems, including the first NAND-equipped iPaq PDA, and invented the OneNAND memory which has been implemented in millions of mobile phones worldwide. He is an industry authority on NAND architecture, and has provided system solutions for Flash ECC engines and Flash drivers.
About the Flash Memory Summit
Flash Memory Summit is the only conference dedicated entirely to flash memory and its applications. It is intended for system designers, analysts, hardware and software engineers, product marketing and marketing communications specialists, and engineering and marketing managers. It features forums, half-day tutorials, paper and panel sessions, and expert tables. Subjects include harsh environments, laptops, enterprise storage system applications, consumer products, performance, product design, caching methods, design methods, software, new technologies, market research, testing and reliability, and security. The Summit also includes exhibits of the latest products and product awards. For more information, visit
www.flashmemorysummit.com.
About ADATA
ADATA Technology, the world's 2nd largest vendor of DRAM Modules, 3rd largest of USB Flash Drives (iSuppli, April 2011), and a Top 20 global brand in Taiwan, has over 500 patents related to NAND Flash technology, and provides complete memory solutions, including DRAM Modules, USB Flash Drives, memory cards, solid state drives and portable hard drives. ADATA products are internationally recognized by Germany's iF Design Award, red dot Award, CES Best of Innovations Award, Japan's Good Design Award, Best Choice of Computex Award, and Taiwan Excellence Gold Award. The company's slogan of Love, Life, Dreams, embodies the ADATA brand and the role of innovative memory products in the human pursuit of universally cherished ideas. For more information, please visit www.adata-group.com.
Last updated: Apr 7, 2020 at 12:05 pm CDT