The nanometer-coated ASUS U36 is the world's thinnest notebook with standard voltage Intel Core i5 processor. The U36 notebook is the world's thinnest laptop to harness the power of a standard voltage Intel Core i5 processor, giving you the freedom to stay light and connected on the move without compromising on mobile performance.
ASUS Super Hybrid Engine (with the ability to switch off USB 3.0 functionality) combined with NVIDIA graphics and Optimus technology saves power for when it's needed most to deliver an incredible 11.5 hours battery life.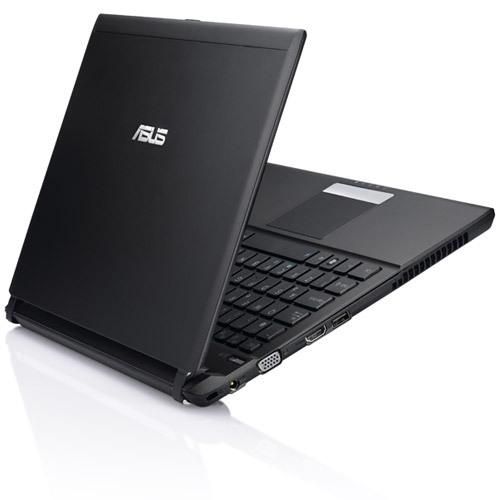 With an ultra-thin chassis (only 19mm thick) made from lightweight magnesium alloy with nanometer coating, the U36 is not only practical by repelling dirt, water and fingerprint marks, but is a head-turning accessory for even the most fashion-conscious users, both at home and on the go.
The U36 is priced at £699 inc VAT and is available now in-store and online from Micro Anvika (www.anvika.com/product/asus-u36jc-rx197x-13-3-w7p-4gb-500gb/asu14503) and before the end of June from Comet www.comet.co.uk
Key Features:
• Standard voltage Intel Core i5 processor
• Ultra-thin chassis only 19mm thick and weighing 1.44kg
• Up to 11.5 hours battery life
• ASUS Super Hybrid Engine with USB 3.0 toggle
• NVIDIA Graphics with Optimus technology
• Magnesium alloy finish with nanometer coating
• 13.3" HD TFT display (1366 x 768)
• 500GB storage
• 802.11 b/g/n wireless
• 5 in 1 card reader
Enjoy maximum power without the burden:
Unlike other ultra-thin notebooks (which use low voltage CPUs to gain cooling and power consumption benefits) the U36 has broken the mould in design innovation by unleashing the superior performance of a standard voltage Intel Core i5 processor from within a delightfully sleek 19mm chassis.
This bold step forward is owed to ASUS's dual heat pipe design, which effectively dissipates heat from the processor without adding any extra bulk - keeping the notebook cool and your bag even lighter.
Up to 11.5 hours battery life for all-day computing:
The U36 notebook integrates ASUS's Super Hybrid Engine technology which intelligently manages energy consumption based on whether you're simply checking emails and browsing the net, or using more power-hungry applications such as video editing or playing games.
The NVIDIA graphics card ensures movies and games are blasted out in crystal clear quality for a smooth, uninterrupted experience, whilst Optimus technology cleverly switches between onboard or discrete graphics without any user intervention, so it won't waste power where it's not needed.
With up to 10 hours battery life* as standard, the U36 also offers the ability to switch off USB 3.0 functionality in order to squeeze an extra 1.5 hours on top for a whopping overall 11.5 hours* battery life and the reassurance that you won't be left in the dark away from home.
Stay on trend with the sleek and soft magnesium alloy finish:
The U36's slender chassis is just 19mm at the thickest point, and is designed using ultra-light magnesium alloy for a truly chic finish that is incredibly lightweight (1.44kg).
What's more, with a soft-touch nanometer coating the U36 is repellent of dirt, fingerprints and even water (no more panic when it starts to drizzle), whilst the seamless chiclet keyboard is easier to clean and prevents the build-up of dust. This thoughtful design helps to keep the laptop looking beautiful even after hours of exposure to every kind of environment from the home to trains or when stowed in hand luggage.
With metallic choices in silver or black, the U36 is bang on-trend this season and the ideal choice for a tech chic style both at home and away.
Pricing and Availability:
The U36 is priced at £699 inc VAT and is available now in-store and online from Micro Anvika and before the end of June from Comet http://www.comet.co.uk
Last updated: Apr 7, 2020 at 12:04 pm CDT