With the introduction of the Silencio 550, Cooler Master ushers in a new era of silent towers by creatively combining smooth styling, strength, and stealth. A true marvel enveloped in a sleek black steel case, it holds the capacity to support the most elaborate computing configurations. The front panel adorns a mirrored high-gloss finish which speaks to the class and elegance only embraced by Cooler Master products.
Paramount to the Silencio 550, as the name suggests, are the barely audible tones at which it runs. Sound silencing foam padding deadens the slight reverberations of the fans and the whirrs and clicks of hard drives. Combine this with a solid-steel frame, rubber feet, two Cooler Master quiet-spinning fans and this chassis nearly sheds all forms of noise. It makes it the perfect tower for those who value a quiet computing environment.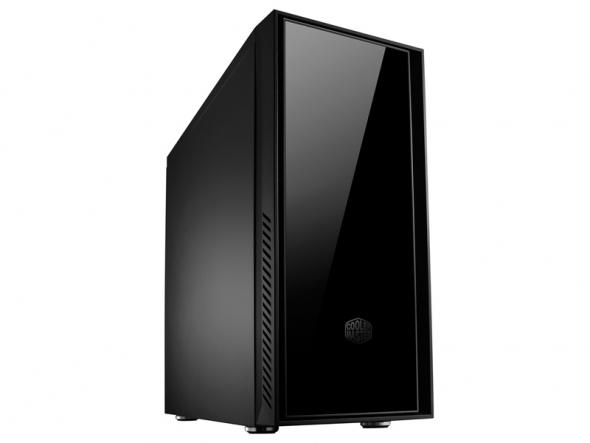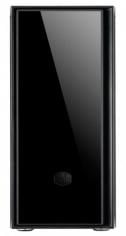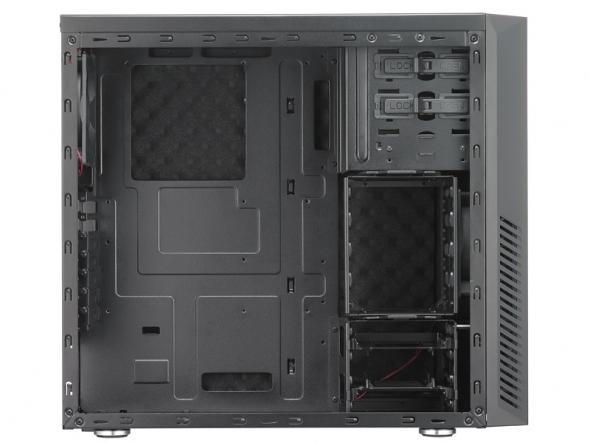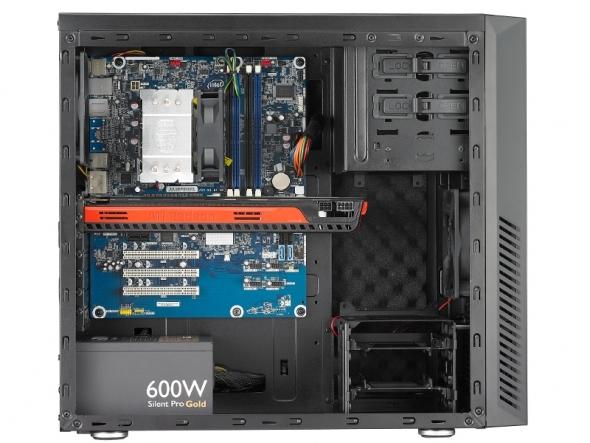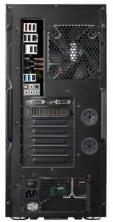 Within the Silencio 550s simply elegant exterior lays a clean, intuitive, and spacious interior. Three 5.25", seven 3.5", one 2.5" hard drive bays are set inside a solid steel frame. An easily-removable hard drive cage allows computer aficionados to mix and match various hard drives for maximum flexibility and drive space. Lying behind the front panel is an external hot-swappable drive dock for those quick changes on-the-fly. This slot, along with lightning-quick, backwards-compatible USB 3.0 ports and a versatile SD card reader provides the users with a veritable holy trinity of data connectivity options. A surprisingly efficient intake-exhaust cooling system throughout the interior provides for maximum airflow. Should users want to utilize liquid cooling alternatives, the Silencio 550 includes rear retaining holes for an optional water cooling radiator installation. Abundant cooling options, ingenuity, aesthetics, and a reasonable price make this chassis the perfect silent partner for any enthusiast.
For more information, visit the
product page
.
Last updated: Apr 7, 2020 at 12:04 pm CDT