Generally speaking, a notebook computer that packs a second generation Intel Core i5 processor, a webcam with 720p resolution, and the latest SRS PC Sound, it's going to cost a small fortune. But that's not true with MSI's CR460 NB. Not only does it come with the aforementioned features, the latest generation Bluetooth 3.0 optional. High-end computers are now available at wallet-friendly prices.
Eric Kuo, associate vice president for global sales, MSI Notebook, observes that the chassis and palm rest areas of the CR460 multimedia notebook computer are protected by MSI's own color film print with a sophisticated checkerboard pattern. The NB also has a profile marked by crisp, beautiful lines set off by an independent chiclet keyboard and nickel-plated touchpad keys. The CR460 is truly a beautiful creation both inside and out.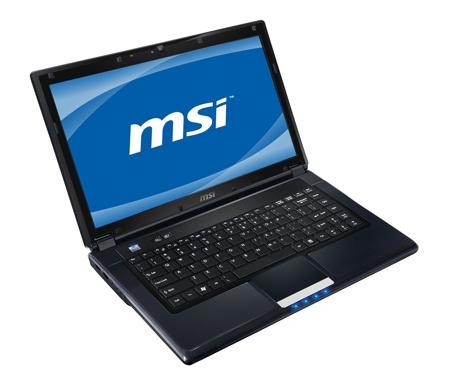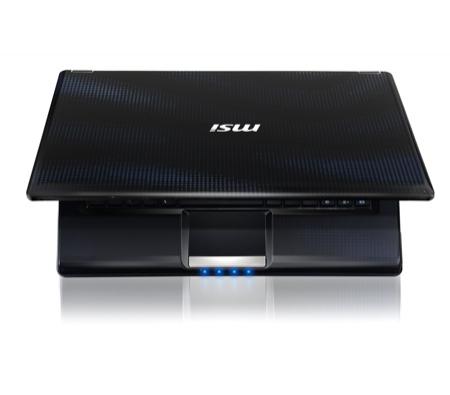 Powerful performance, the ultimate in multimedia
Intel 2nd generation Core i5 CPU: The CR460 packs Intel's second generation Core i5-2410M processor which clocks in at 2.30GHz. Intel significantly enhanced the computing power of its new generation processor platform with embedded display chip. The CR460, for example, is equipped with the Intel HD Graphics 3000 display chip, giving it power on par with discrete graphics cards.
Theater-grade enjoyment: The CR460 employs SRS PC Sound technology, giving you a natural, true-to-life wrap around sound experience whether you use the internal or external speakers. It also comes with MSI's exclusive Cinema Pro technology for crisper resolution and richer colors to give you a cinema-grade multimedia experience.
High resolution webcam: The CR460 comes with a 720p high resolution webcam, so when you video chat with friends and family, you can enjoy smooth, crisp, hiccup-free pictures. If you prefer a bigger screen when you watch HD films, the CR460 comes equipped with an HDMI slot for connecting to televisions or projectors.
The cutting edge of style
Chic look: The CR460's chassis and palm rest areas are sheathed in MSI's own color film print with sophisticated checkerboard design giving it a classy look, while protecting it against scratching and wear. The CR460 also features nickel-plated touchpad keys and an independent chiclet keyboard that offers a solid feel and makes it harder to hit the wrong keys. In addition, the CR460's multi-point touchpad makes scrolling and enlarging, shrinking, and rotating photos easy.
Latest data transfer interfaces: MSI's CR460 employs new generation an SDXC memory card slot which supports significantly more memory than earlier generations-up to 2TB.
Exclusive software makes life simpler
MSI S-Bar: When you depress the S-Bar hotkey, all function controls, including the webcam, projector, wireless, Bluetooth, volume, screen brightness, and standby status, all pop up on the screen, so you don't have to waste time searching for them.
Facial recognition and photo management software: The CR460 comes preloaded with MSI's own facial recognition software which works in concert with the high definition webcam to protect your data biometrically, putting your accounts under one lock and key-your unique facial features. It remembers your passwords, so you don't have to. What's more, it features MSI's Easy Viewer photo management software, so you can enlarge, reduce, or rotate pictures with your mouse. Sharing photos with friends and family was never easier or more enjoyable.
i-Charger technology: The CR460 also comes with MSI's i-Charger technology which pumps more power through USB slots, so you can recharge devices up to three times faster. Now, while others sit around waiting for their mobile devices to recharge, you can be using yours.
ECO Engine power-saving technology: MSI's ECO Engine power-saving technology lets you select from among five power management levels-Video Game, Film, Presentation, Word Processing, and Turbo Battery, to automatically adjust computer performance and display brightness to optimize power use and maximize battery life.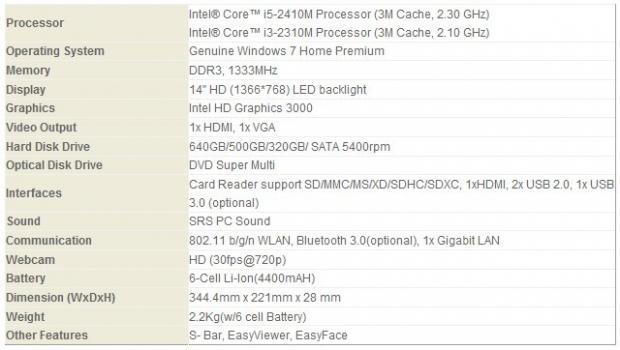 Last updated: Apr 7, 2020 at 12:04 pm CDT