Dymocks expands its digital offering with new Acer Iconia Android Tablets and a new Dymocks eBook App for the Google Android operating system.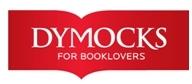 Sydney, Australia, 4 May, 2011 - Dymocks, Australia's most trusted bookseller, has today announced it will sell the latest Acer computer tablet range in selected Dymocks stores around Australia and online, supported with the launch of a new Dymocks eBook App for Android to easily purchase, download and read eBook content.
The Acer Iconia Tablet range and the new Dymocks App will support Dymocks' multichannel strategy, delivering customers new ways to access a wide range of book content.
Dymocks Chief Executive Officer, Don Grover said the new digital and tablet offering is the next stage in its evolution to continually adapt and meet customer demand for their books and services across all channels of distribution.
"Dymocks has sold books for over 130 years and has always been at the forefront of offering customers choice and flexibility to enhance reading and book-buying experiences. The love for books is core to Dymocks' aim to enhance customer engagement within and outside our stores," said Grover.
The Acer Iconia range is one of the latest computer tablet products to launch in Australia and utilises the latest hardware, operating with a dual-core ARM A9 CPU and the latest Google operating system, Android 3.0 (Honeycomb).
"With over 200,000 eBooks on the Dymocks website, our customers will be able to utilise the latest technology from Acer and Google to enjoy books in new and exciting ways," said Grover.
The device will support the latest Dymocks eBook App allowing customers to purchase and download digital copies of books and use the Acer tablet as an eBook reader. The official Dymocks eBook App is available to download from www.dymocks.com.au.
The Dymocks eBook App for Android enables customers to search, browse, buy, and read more than 200,000 eBooks from Dymocks Online, including the latest Australian and international bestsellers.
To celebrate the launch of the Acer Iconia Android Tablet at Dymocks, customers will be provided a free Acer eGift voucher valued at $100 with every purchase of the Iconia A500 for a limited time. The eGift Voucher entitles customers to purchase a wide range of eBooks from Dymocks.com.au.
About the Acer Iconia Tab A500:
Operating System: Google's latest Android 3.0 (Honeycomb) operating system.
- 10" screen
- Front 2 mega-pixel and rear 5 mega-pixel, auto-focus, LED flash camera
- Video conference capabilities such as Skype
- Integrated WiFi (or with 3G) and HDMI output (so it can easily connect with other devices in the home)
- Micro SD card storage expansion (to keep eBook files safe and secure)
- Enjoy a Full high Definition (1080p) screen providing up to 10 hours of battery life
- World's first dual-core ARM A9 CPU for uncompromised internet experience
For further information, visit http://www.dymocks.com.au.
Last updated: Apr 7, 2020 at 12:04 pm CDT