Zowie Announces New MiCO Gaming Mouse for RTS Players
There is no one-size fits all for computer gaming peripherals. All gamers are different and we recognize that each and every one of you has different needs and preferences. Therefore it was only a matter of time until we would put our efforts into developing a mouse for competitive RTS gaming. The ZOWIE MiCO is developed for those of you who won't settle for second best - you want the best from your equipment and seek stability in a high quality mouse that you can trust to always perform flawlessly.
Developed together with the Korean powerhouse StarTale, ZOWIE MiCO is a reflection of the experience and expertise of some of the best and most recognized StarCraft 2 players in the world. During the development of the ZOWIE MiCO, we faced three major challenges we had to overcome.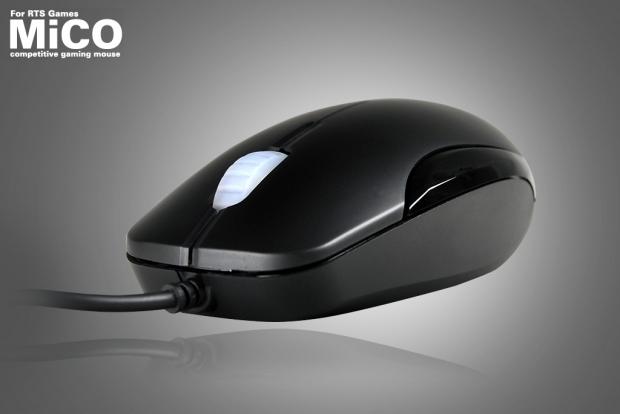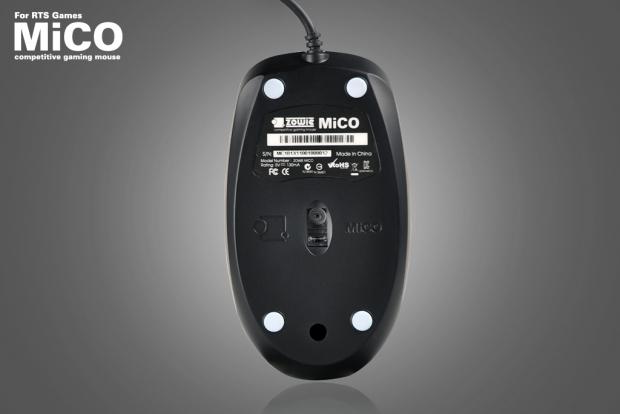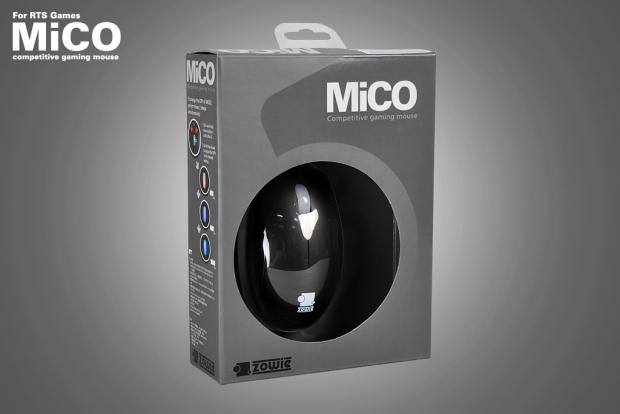 First challenge; the perfect shape for claw-grip usage
Finding the perfect shape wasn't easy, but we are very proud of the result and consider the shape of ZOWIE MiCO as a true piece of art. It is the result of a very extensive development, where we filmed and photographed the hands of players Ace, Rainbow, Bomber, Squirtle and July while they played, in order to create a mockup of a mouse that was the ideal average of the five players. With the mockup in their hands, we were able to perfect it by making slight changes based on the overall feedback they provided.
Second challenge; the perfect click
One thing that quickly became clear to us was that the feeling of every mouseclick is very important to a professional RTS gamer. StarTale expressed the feeling of the perfect mouseclick to be like this:
- Responsive to easy clicking/light pressure
- Upon clicking, button should only travel a short distance before responding
- Provide a clear, firm clicking, so you can feel all of your clicks
We realized that we had to develop our own switches in order to achieve the performance we wanted. We had samples of various custom switches developed and gave them to StarTale to test. We adjusted the leverage of the buttons bit by bit based on their feedback, finally achieving what they defined as the perfect click, which is what you will be able to feel in the ZOWIE MiCO today.
Third challenge; the best sensor for StarTale
The ZOWIE MiCO was originally planned for release late October 2010 so we could reach the Christmas sales, but it was a challenge finding a sensor which lived up to our requirements of high quality and performance. We felt that we couldn't release a product that we are not 110% committed to, so we postponed the release to give ourselves time to complete the development process and create a product we can be proud of.
StarTales gamers are used to playing with 400 and 800 DPI rates, so this was a key point for the development of the ZOWIE MiCO. Where HeatoN put more importance on the lift-off distance rather than the DPI-rates, StarTale felt that having the exact DPI that they are used to is more important to them as RTS-gamers than the lift-off distance.
After several months of testing and trashing, we are confident that we have finally succeeded in finding a sensor that lives up to our requirements of quality and functionality, performing flawlessly on all types of surfaces, except for paper and glass. With the ZOWIE custom lens we were also able to achieve a lift-off distance of 2,0 mm.
General
The ZOWIE MiCO is a small, lightweight ambidextrous mouse, which is perfect for gamers who demand ultimate performance from their mice and prefer the claw-grip playing style.
There's no software for the ZOWIE MiCO. You just plug it into your computer and you will automatically be playing with 500 Hz and your desired DPI-setting between 400/800/1600 DPI.
As we have said before, we are not afraid to try out new things. ZOWIE's R&D team has a lot of ideas on how to improve products by implementing new features and functions to our products. The latest example of this was the new rubberbase which was developed for the G-TF speed, providing a firm suction to the table, so the mousepad doesn't budge unless you want it to.
Features:
- Ambidextrous competitive gaming mouse, usable with both hands
- Perfect for claw-grip and gamers with small hands
- ZOWIE custom lens; 2mm lift-off distance - works on all surfaces
- Co-developed with professional StarCraft & StarCraft 2 players from Korea
- Lightweight, fast and accurate optical gaming mouse
- No drivers or software! Just plug and play
- Adjustable DPI: 400/800/1600
Specifications:
- Dots Per Inch: 400/800/1600
- Max. Acceleration: up to 30G
- Max. Speed: up to 50 inches/second
- USB report rate: 500Hz
- Length of cable: 1.8m / 5.8 ft
- Weight: 68g (ex. cable)
- Connector: USB
- Buttons: 3
Availability and MSRP
The ZOWIE MiCO will be available to end-users on the 1st of June 2011.
MSRP:
- DKK 299
- EUR 34.90
- USD 34.90
Last updated: Apr 7, 2020 at 12:04 pm CDT
PRICING: You can find products similar to this one for sale below.

United States: Find other tech and computer products like this over at Amazon.com

United Kingdom: Find other tech and computer products like this over at Amazon.co.uk

Australia: Find other tech and computer products like this over at Amazon.com.au

Canada: Find other tech and computer products like this over at Amazon.ca

Deutschland: Finde andere Technik- und Computerprodukte wie dieses auf Amazon.de
Related Tags