ASRock Fatal1ty Global Magic Tour Made A Worldwide Splash
ASRock Fatal1ty P67 Professional has become the top choice from global media recommendation
TAIPEI, Taiwan, April 8, 2011 - ASRock Fatal1ty Global Magic Tour has been the talk of the tech community and social media group lately. Since January 2011, the ASRock Fatal1ty Global roadshows have toured around 10 cities throughout APAC region, China, and Europe which successfully made a worldwide splash.
ASRock Fatal1ty Global Tour first started off in APAC region from Korea, Japan, Thailand and Taiwan, then moved to Europe at Warsaw, Poland and Dusseldorf following the CeBIT in Hannover. After the mid-March, the Fatal1ty roadshow toured around three major cities including Shanghai, Beijing and Guangzhou in China in which it pulled several thousand gamers registered online to seize the limited admission to the events. Afterwards the tour went southern Asia to Jakarta, Indonesia as the 10th stop of the tour. In sum, the ASRock Fatal1ty Global Magic tour has created several hundred news exposure as well as the huge buzz among consumers along the way.
The product, Fatal1ty P67 Professional, has been also highly recommended by global IT media and won numerous media awards within a short term after its launch. To name a few, Australia first-tier IT website TweakTown described ASRock Fatal1ty P67 Professional as a solid performer which enables consumers get good solid performance along with power efficiency and cooling! Fatal1ty P67 Professional received Best Performance Award from the TweakTown. In addition, the US leading IT website Techware Labs also gave Fatal1ty P67 Professional "Awesome Award" and highlighted it has all the features a gamer could need or want from a motherboard. The UEFI BIOS implementation is perfect and the Fatal1ty Mouse Port on the back panel makes gaming easier. Another major IT media PureOverclock said ASRock P67 Fatal1ty Professional has proven to be feature-rich and innovative. The UEFI BIOS is a groundbreaking innovation that provides an advanced computing environment. Fatal1ty P67 Professional received "Editor's Choice Award" from PureOverclock.
As the ASRock C.O.O Long-Loon Shiu indicated in the Beijing Fatal1y roadshow, "ASRock has been growing strongly and turned to the world third largest motherboard manufacturer within nine years after it was founded in 2002. To provide better offerings for massive consumers, ASRock will concentrate on enhancing users' experience and develop better motherboards accordingly. The Fatal1ty P67 Professional which was established on the partnership with legendary gamer Fatal1ty Johnathan is just the beginning to provide users a premium gaming experience. In the future, ASRock will keep striving to develop more exceptional motherboard products for consumers and aims to become the No.1 in the global market."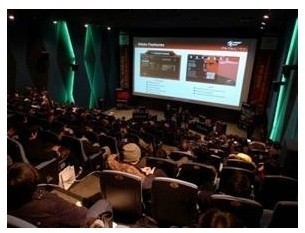 In Seoul, Korea, the theater for Fatal1ty roadshow was overcrowded with interested consumers and media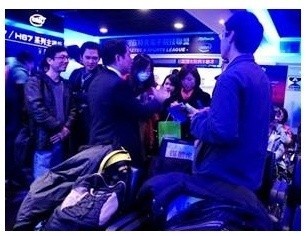 In Taipei, Taiwan, more than 50 media joined the Fatal1ty press conference and they were eager to know ASRock's plan for 2011. Vice President of Sales Dept James Lee was interviewed by several journalists.
In Shanghai, China, the static display of ASRock motherboards was also placed at each Fatal1ty roadshow which attracted lots of interested onlookers.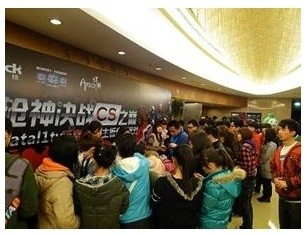 In Beijing, China, hundreds of consumers flocked to the reception and were eager to register for ASRcok & Fatal1ty event.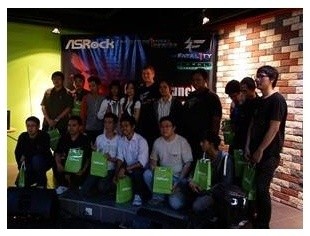 Johnathan Fatal1ty, the legendary 12x World Champion Gamer, played shootout game with end-users in Indonesia's roadshow to demonstrate the outstanding performance of P67 Professional to the public.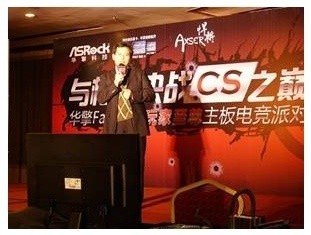 Long-Loon Shiu, the COO of ASRock Inc., is addressing in the Fatal1ty Beijing event. His speech highlighted ASRock's groundbreaking innovation on product design and the continuous ascendance in the global market.
For more details about Fatal1ty P67 Professional, please visit:
http://www.asrock.com/mb/overview.asp?Model=Fatal1ty%20P67%20Professional
For more details about the ASRock Fatal1ty Global Magic Tour, please visit
http://www.asrock.com/microsite/Fatal1ty/index.asp
About ASRock
ASRock Inc. is established in 2002, specialized in the field of motherboards. Instead of just being an OEM manufacturer, ASRock strives to build up its own brand. With the 3C design concept, "Creativity, Consideration, Cost-effectiveness", the company explores the limit of motherboards manufacturing while paying attention on the eco issue at the same time, developing products with the consideration of eco-friendly concept.
ASRock has been growing fast and become world third largest motherboard brand with headquarter in Taipei, Taiwan and branches in Europe and the USA. The young and vibrant company targets at entry to mainstream segment MB business, owning reputation around the world market with its reliability and proficiency. Further information, please visit http://www.asrock.com/.
Last updated: Apr 7, 2020 at 12:04 pm CDT