VALVE BRINGS MORE STEAM TO GDC
Briefing Development Partners on New Features for 2011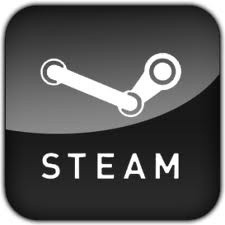 February 28, 2011 - Valve, creator of best-selling game franchises (such as Half-Life, Portal, Left 4 Dead, and Counter-Strike) and leading technologies (such as Steam and Source), today disclosed its plans for a new "big picture" mode of Steam which will offer controller support and navigation designed for television interaction. Big picture mode will enable gamers to enjoy Steam and their library of Steam games on more screens throughout the house.
"Our partners and customers have asked us to make Steam available in more places. With the introduction of Steam on the Mac, and soon in Portal 2 on the PS3T, we've done just that," said Doug Lombardi, VP of marketing for Valve. "With big picture mode, gaming opportunities for Steam partners and customers become possible via PCs and Macs on any TV or computer display in the house."
Details regarding big picture mode are among the highlights Valve plans to share with developers and publishers in its partner meetings during GDC this week in San Francisco, Ca.
Coming off the heels of Steam's biggest year, Valve will also share with partners the data it gathered during the hugely successful launch of Steam Microtransactions late last year within its own multiplayer classic, Team Fortress 2. An in-game economy can now be readily created by partners using the microtransactions system within the Steamworks SDK."We've come to understand what type of content sells well in TF2's in-game store, and the various price points at which players value this content," said Robin Walker, game designer at Valve. "Our players are continually teaching us what works and what doesn't. Much of this feedback can be generalized to other titles on Steam, so we're looking forward to sharing what we've learned with partners at GDC. We're also interested in seeing partners get up and running with their own in-game economies, so they can collect game-specific data to inform their design decisions."
Following the 2010 introduction of Steam for Mac, Valve will also discuss the integration of Steam features in its own titles, including its first day-and-date release for Mac, Portal 2. The upcoming Portal 2 release will also be the first to feature Steam on the PlayStation®3, enabling even broader cross-platform interaction and play between PC, Mac and PS3T.
"Steam continues to define itself as more than a digital distribution service by regularly adding new features for developers and customers," said Jason Holtman, director of business development at Valve. "GDC is a great venue for us to share what we're up to, and what's on the horizon for Steamworks. Plus, it's a great opportunity for us to gather feedback from partners, to help inform our plans."
Steam is a leading platform for the delivery and management of games and digital content with over 30 million accounts worldwide. For more information, please visit http://www.steamgames.com
Last updated: Apr 7, 2020 at 12:04 pm CDT