ADATA Launches CH11 USB 3.0 External Disk Drive
A Powerful Offering in the Ever More Competitive Storage Market
Taipei, Taiwan - February 21 2011 - ADATA™ Technology, a leading manufacturer of high-performance DRAM modules and NAND Flash application products, today introduced the new CH11 external hard drive, the company's latest contender in the high-speed external storage market.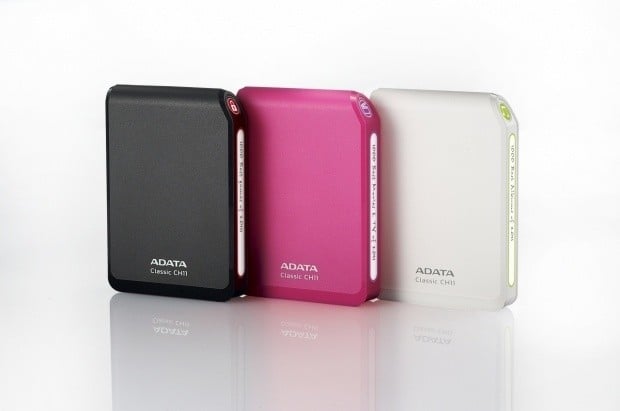 The CH11 incorporates the most recent "SuperSpeed" USB 3.0 standard, and achieves read speeds of up to 90 MB/sec. As end-users worldwide become increasingly aware of the tremendous performance advantages of USB 3.0 capable devices, products like the CH11 are expected to displace drives using the older USB 2.0 standard in the market. Consumers who need to transfer large image, video, or other media files will find the CH11 an appealing option.
[img]2[/img]
An added benefit of the CH11 is the inclusion of custom labels, providing users with a handy solution for labeling drive contents. The unit can be stored and used vertically, making it an excellent choice for those who frequently work with multiple external drives of different categories. The CH11 will be available in 500GB, 750GB and 1TB capacities.
Availability
The CH11 will be available through ADATA's selected distributors and resellers. More information can be found at the company's website at: http://www.adata-group.com.
About ADATA
ADATA Technology, the world's 2nd largest vendor of DRAM Modules (iSuppli, May 2010), 3rd largest of USB Flash Drives (Gartner, May 2010), and the Top 20 global brand in Taiwan, provides complete memory solutions, including DRAM Modules, USB Flash Drives, Memory Cards, solid state drives and portable hard drives. ADATA products are internationally recognized by Germany's iF Design Award, red dot Award, CES Best of Innovations Award, Japan's Good Design Award, Best Choice of Computex Award, and Taiwan Excellence Gold Award. For more information, please visit the company's website at www.adata-group.com.
Last updated: Apr 7, 2020 at 12:04 pm CDT