Corsair Announces New Line of Power Supplies
- Enthusiast Series TX V2 PSUs offer increased energy efficiency, ErP compliancy, and tighter voltage regulation -
FREMONT, California - February 16th, 2011 - Corsair®, a worldwide designer and supplier of high-performance components to the PC gaming hardware market, today announced the Enthusiast Series™ TX V2 power supplies.
The Enthusiast Series TX V2 is the successor to the award-winning Enthusiast Series TX power supplies, which have won dozens of awards worldwide and received widespread critical and customer acclaim. The TX V2 PSUs offer improved energy efficiency, with 80 PLUS® Bronze certification and European Commission Energy-Related Product (ErP) directive compliance. The improved efficiency results in lower noise levels than the original TX PSUs under typical usage conditions, and a new DC-to-DC converter design provides tighter voltage regulation, with measurably lower ripple and noise. Features carried over from the acclaimed TX PSUs include the use of Japanese capacitors, enthusiast-grade performance, and a comprehensive fixed cable set that accomodates tall PC chassis and multiple-GPU installations.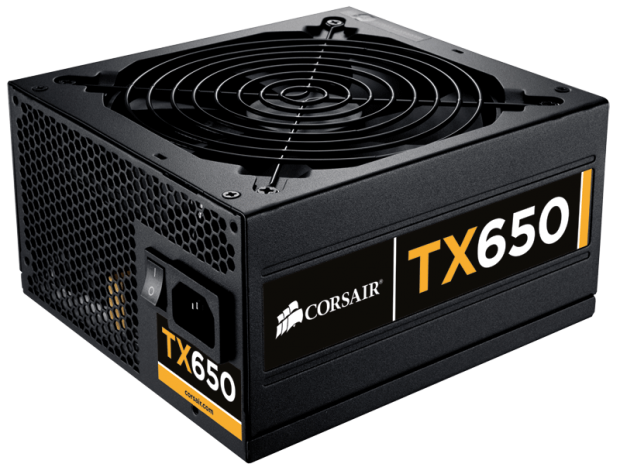 "For years, the Enthusiast Series TX PSUs have been a favorite of gamers, high-performance PC enthusiasts, and anybody who requires reliable, low-noise power delivery," said Ruben Mookerjee, VP and General Manager for Components at Corsair. "The new TX V2 power supplies are quieter and even more energy efficient, while providing the same legendary reliability, flexibility, and value that customers have loved about the original TX PSUs."
Images can be downloaded
here
.
[img]2[/img]
Corsair Enthusiast Series TX V2 power supplies are now available from Corsair-authorized retailers in the Americas and Europe, and will be available in Asia in March. The TX850 V2 is available for a US suggested retail price of $139 USD. The TX750 V2 is available for $119 USD, and the TX650 V2 is available for $99 USD. For more information on Corsair Enthusiast Series PSUs, please visit the
Corsair web site
.
[img]3[/img]
About Corsair
Founded in 1994, Corsair supplies high performance products purchased primarily by PC gaming enthusiasts who build their own PCs or buy pre-assembled customized systems. The company's award-winning products include DRAM memory modules, USB flash drives, power supply units, solid-state drives, PC headsets and speaker systems, cooling systems and computer cases.
Last updated: Apr 7, 2020 at 12:04 pm CDT